Alpine skiing in Greece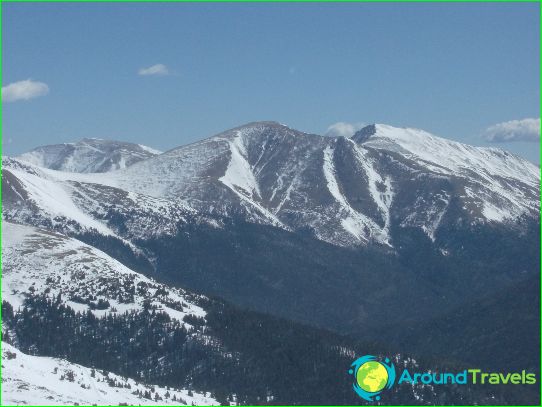 Country of sirtaki, famous lettuce and the oldest architectural landmarks, Greece offers a variety of leisure activities for travel enthusiasts. In addition to visiting historic ruins and chic beach activities, this country can be great for skiing and other winter sports..
Equipment and tracks
Almost forty years ago, a ski resort in Greece opened in the Parnassus mountains. He immediately became a favorite among local residents, because it is less than 200 kilometers away from the capital. Today, the Parnassus resort is also preferred by foreign tourists. There are several reasons for this, but the main one is affordable prices and a high level of tracks and service. The season on Parnassus opens in December and lasts until mid-spring. There are two dozen tracks equipped here, each of which is marked according to the level of difficulty. Five of them are «black», which allows even high-level professionals to visit Parnassus. The resort has 14 lifts, the total capacity of which exceeds 13 thousand people per hour. This avoids queues and crowds.
Ski resorts in Greece are also the Seli resort on Mount Vermio in Macedonia. He is called one of the best in the country. The Seli season starts in December and lasts three months. In total, 12 tracks are equipped here, including both simple and complex ones. The length of all slopes is 20 kilometers, and seven lifts begin their work already at 9 o'clock in the morning. For snowboarders, the resort has a fun park where you can practice even the most difficult somersaults. If Seli hotels seem not entirely cheap, you can stay in cities nearby: an uninterrupted bus service has been established with the resort..
Entertainment and excursions
Visitors to Parnassus resort book a hotel in the village of Arachova, where cultural life is in full swing in the evenings. Tasting of Greek cuisine and local wines is accompanied by concert programs, and shopping in local stores delights not only the fair sex.
Those who chose the resort of Seli as a holiday destination are glad to have the opportunity to go on an excursion to the ancient city of Vergina, which served as the capital of the Macedonian state. A visit to the burial places of kings and churches, erected in the era of prosperity of Byzantium, is included in the obligatory excursion program.
Pictures of Greece ski resorts