Hungary Tourism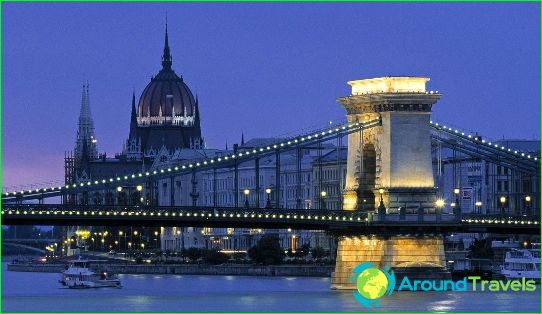 A small state, which found a cozy corner in the center of Europe, managed to bypass its former colleagues in the socialist camp in terms of tourism and become one of the leaders in this area. Moreover, Hungary is called the country of contrasts, because in the health resorts you can find a lot of cellars with aromatic Tokaj wine, contributing to recovery, and the famous Lake Balaton resembles a real sea.
Wonderful climatic conditions, developed infrastructure, natural wealth and cultural monuments contribute to the fact that tourism in Hungary has been and remains among the priority areas..
Calm journey
Hungary is a relatively safe country for tourists. Any traveler should carry a passport as required by local regulations. In addition, you need to be careful in places where a large number of people gather, so as not to give pickpockets a single chance..
Another point that is important for tourists traveling on their own is the transport system. It is tied to Budapest, from which it is easy to get anywhere in the country. But sometimes it is difficult to move from one small town to another, located in the neighborhood, a settlement, as you have to do it through the capital.
Thermal health resort
Most tourists come to Hungary to undergo a course of wellness procedures at one of the local resorts. Water from numerous thermal springs is used in medical and wellness procedures, each of which is unique in its properties..
In addition, guests enjoy traveling through the picturesque surroundings, tasting delicious dishes of national cuisine, learning the secrets of history and participating in numerous cultural events..
In memory of Hungary
It is clear that in the luggage of a tourist leaving the country, there are many amazing souvenirs and gifts. Among the most popular:
a bottle or two of a flavored Tokay drink, which is a symbol of the country;
tonic tincture «Unique» (based on local herbs) or «palinka», fruit vodka;
handicrafts of local craftsmen, including porcelain, ceramics, dolls in national clothes, lace.
Lovely capital
Not a single tourist can do without a tour of Budapest. This city is rightfully one of the most beautiful cities in Europe, and the central part is under the protection of UNESCO.
In the middle of the Danube, the amazing Margaret Island awaits guests, on which there is an arboretum, a nature reserve. You can choose to take a sightseeing bus tour of Budapest or take a small Danube cruise. The most daring travelers go far beyond the capital to see the most beautiful castles of Hungary.
Hungary - thermal springs

Photos