Where to relax in Indonesia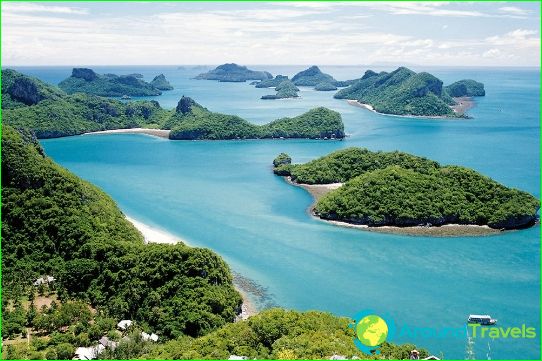 Holidays in Indonesia, a hot country with fabulously beautiful nature, is becoming more and more popular. Any more or less experienced traveler will be happy to tell you where it is better to relax in Indonesia, guided by personal impressions, which, of course, will be many. So, where is the best place to relax in Indonesia?
Indonesia is a country where it is always warm. Hot weather, amazingly clear blue water, the finest white sand on the beaches and truly paradise views attract more and more tourists to Indonesia. The following Indonesian islands are especially tempting for holidaymakers:
Bali;
Lombok;
Java;
Kalimantan (Borneo);
Sulawesi;
Sumatra.
These islands are home to the most famous Indonesian resorts with the highest level of service and impeccable infrastructure. From the variety of vacation spots, everyone can choose the one that they like the most..
Family holiday
Bali resorts will provide a comfortable family vacation. Of particular note is the resort of Kuta, where children will be very happy to visit the Waterboom water park, Seminyak with original water attractions and Jimbaran, where bright national holidays are often held. It is very pleasant and safe to swim in Sanur, as the coastal strip is protected by coral reefs, which is very attractive for families with children..
All resorts of Bali are famous for beaches with pure white sand and clear blue water, many restaurants where you can enjoy local cuisine, and small shops where exotic souvenirs are offered..
Romantic getaway
When happy newlyweds are discussing where to relax in Indonesia, the first thought is usually about the island of Bali. And this is true: the resorts of the island are simply created so that newlyweds can enjoy their honeymoon in the bosom of wonderful nature in magnificent hotels. For a memorable holiday away from civilization, the quiet resort towns of Ubud and Uluwatu are suitable. For romantic walks, the island of Lombok is a great place, where there are magnificent antique shops, and in the local market you can find wonderful ceramics and unique fabrics. And newlyweds, who can afford not to save on vacation, will really like the resort of Nusa Dua, where elite hotels, luxurious restaurants and boutiques are located, and a vibrant nightlife is in full swing..
Leisure
Indonesia is literally a diving paradise. Passionate fans of this sport are recommended to visit Sanur, where there is a large diving center, Moyo Island, where, in addition to diving, you can enjoy snorkeling and fishing, and Jimbaran, where there are several deep-water beaches. Surfers will have a great time in Uluwatu. And golf lovers will find something to their liking on the beautifully equipped courses of the Nusa Dua resort.
Cultural rest
The island of Sumatra is one of the most suitable places to relax in Indonesia for curious travelers. Tourists on the island are offered comfortable hotels at affordable prices, and a visit to Lake Toba, the national park and acquaintance with the rituals and customs of the inhabitants of the island of Nias will be remembered for a long time..
In Sulawesi, you can get acquainted with the unusual way of life of the Toraja people, and Bintan will amaze you with picturesque ruins and exciting excursions to an elephant park and a pineapple farm. Well, connoisseurs of architecture should go to Jakarta - the capital of Indonesia, which is located on the island of Java and admire the magnificent grandeur of the Borobudur and Prambanan temple complexes.
Holidays in Indonesia are a gentle ocean, unforgettable beaches, exciting walks in local markets, lush blooming of vegetation and a lot of impressions for adults and children. Indonesia is definitely worth visiting at least once, so that the memories of a corner of paradise on earth will warm you for a long time..
Holidays in Indonesia

Holiday photos in Indonesia