Transport in Riga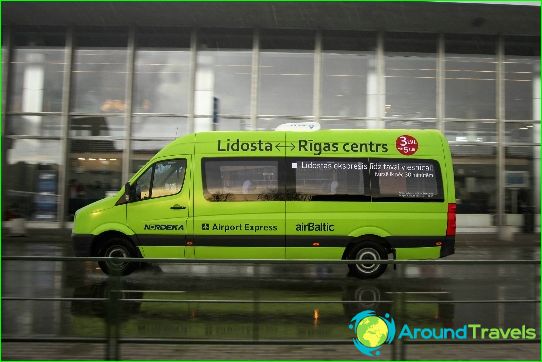 In Riga, public transport connects all districts with the central part. It takes from 30 minutes to one hour to get to the desired place. The authorities take care of the maintenance of the good condition of the vehicles and the constant updating of the routes. There are more than 50 bus routes in Riga, 30 - route taxis, 20 - trolleybuses, 10 - trams.
Almost all routes converge at the Central Station, which is located in the center of Riga. Thus, there is the possibility of a convenient and quick transfer. Take into account that there are long routes that connect opposite ends of Riga. You can note the maximum convenience of movement by public transport.
Features of fare payment
To pay for travel in public transport, an electronic system has been introduced that allows you to receive e-tickets. You can buy tickets in special terminals that are equipped with buses, minibuses, trolleybuses, trams, electric trains. In order to celebrate the maximum financial benefit, you should carefully plan your own pastime.
You can buy an e-ticket for two, five, ten or twenty journeys, or for 24 hours, three or five days. The purchased electronic ticket will need to be brought to a special reader installed in each vehicle. You will be able to know how many trips are left or how much the pass will be valid.
The authorities also offer permanent and personalized e-vouchers to benefit from benefits. Among the lucrative offers should be noted the possibility of buying a monthly ticket. Riga residents can use «Riga resident's card», but for this, the place of residence must be declared in the capital.
Price
Transport in Riga is distinguished by affordable prices.
Travel by bus, trolleybus, tram costs 0.60 euros.
Travel in fixed-route taxis and electric trains costs 0.70 euros. If you buy a ticket from a minibus driver, you will need to pay 1 euro.
A ticket for night buses costs one and a half euros. You can buy a ticket only from the driver.
An electronic ticket for public transport can be purchased at kiosks at stops, in special machines, in shopping centers. If necessary, a ticket for one trip can be bought from the driver.
Photos