Latvian drinks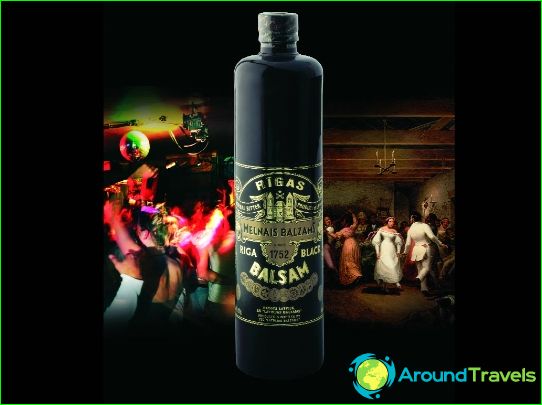 Latvia resembles the Old World in miniature. There are Gothic temples, medieval castles, knightly manners, and the perfect cleanliness of streets and squares. Latvian cuisine and drinks have existed unchanged for many centuries and are distinguished by simplicity and sophistication at the same time. And such a combination of products, as in the local dishes, can still be found in other world menus and assortment lists..
Alcohol in Latvia
Customs regulations prescribe that no more than a liter of strong alcoholic alcohol or two liters of low-grade drinks can be imported into the country duty-free. Any reasonable amount of alcohol is allowed to be taken out of the country without hindrance, unless it is placed in vessels made of valuable amber. Alcohol prices in Latvia will not seem low to Russians: a half-liter bottle of the famous «Riga balsam» will cost at least 6-7 euros in a supermarket, and a mug of beer in a restaurant will cost about 1.5-2 euros.
Latvian national drink
Every schoolchild knows the business card of the Baltic state and the national drink of Latvia. Dark and strong «Riga balsam» in an opaque ceramic bottle was the object of desire of every Soviet intellectual who added it to his morning cup of coffee.
The balm was invented by a Riga pharmacist, who in the middle of the 18th century got his hands on an old recipe. The work of Abraham Kunze conquered Empress Catherine II. She got rid of intestinal colic and gave the enterprising pharmacist a patent for the manufacture of a balm, which was even sung by the great Goethe in his immortal «Faust».
The modern «Riga balsam» includes at least twenty components, most of which are of plant origin. The main flavors are honey and balsam oil from Peru, and the medicinal effect is provided by a combination of ginger root and medicinal herbs..
Alcoholic drinks in Latvia
For fans of traditional alcoholic beverages, many other drinks are produced in the Baltic republic:
Light beer «Aldaris Luxusa» and «Bauskas Gaisais» and dark - «Porteris».
Vodka infused with caraway seeds, «Kimenu Degwins».
Tomato vodka and herbal liqueurs - the most original alcoholic drinks in Latvia.
During the Christmas holidays, all Latvian cities brew and drink mulled wine, and the indescribable aroma of cloves, cinnamon and orange peel spreads through the squares and streets.
Photos