Holidays in Lithuania in January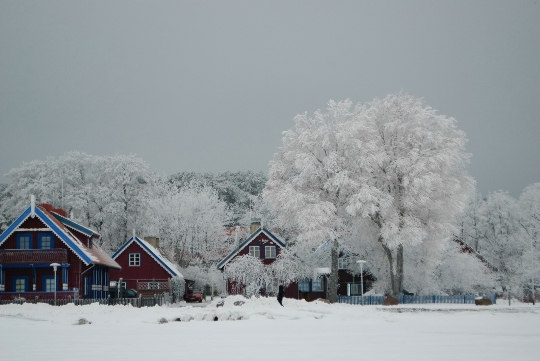 When planning a tourist trip to Lithuania for January, you can witness three traditional holidays.
On January 1, the entire local population celebrates the New Year brightly, noisily. You can feel the New Year's atmosphere and enjoy a special pastime.
Flag Day is also celebrated in Lithuania on the first day of the year.
On January 6, all believers celebrate the Epiphany, which is also known as the Day of the Three Kings-Magi, Baptism of the Lord, Epiphany. According to the Gospel, the Magi arrived in Bethlehem on January 6 to honor the newborn Jesus Christ and give him gold, incense, which are symbols of eternal life. Every year three "kings" wish Lithuania happiness. In the theatrical procession, which passes through Vilnius, seven main characters take part: the Magi, the Archangel, several shepherds. The procession begins near the Ostrobramsky Gate and ends at the Cathedral Square. At the end of the procession, a play is staged based on the story of "Bethlehem" from the Bible.
However, it's not just the holidays that attract tourists..
Shopping in Lithuania in January
Numerous stores in Lithuania are trying to revive sales after the New Year holidays, offering substantial discounts on clothing, shoes, various accessories, cosmetics, household and electronic appliances, and food. The sales attract not only local residents, but also tourists from the CIS. Shopping tours to Lithuania have been especially popular since January 15th, when prices have dropped dramatically..
Towards the end of the month, you can see new collections of brands representing clothes, shoes and accessories. In this regard, shopping can be truly interesting and special, because you can buy clothes from the new collection and save on buying goods from previous seasons. At the beginning of the sales season, discounts are 30 - 40%, but gradually they reach 70 - 80%. It is important to be prepared for the fact that at the end of sales, only women with the minimum size of clothes can be lucky..
In January, you can visit Lithuanian outlet centers, which are very popular. Outlets offer products of different brands that meet the preferences and requirements of different categories of buyers..
Holidays in Lithuania in January can become special, because the first days of the new year will surely delight you with numerous entertainment events, and profitable shopping will make the mood perfect!