Car rental in Mauritius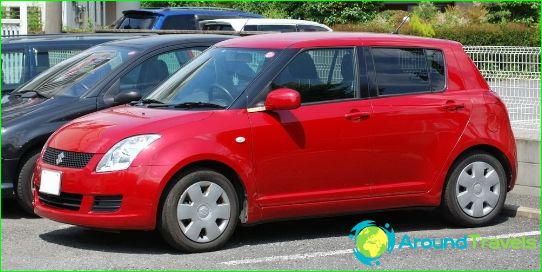 Mauritius is a relatively small island in the Indian Ocean. Even this remoteness of this place does not affect the number of tourists arriving. Thanks to its clean, well-groomed beaches and affordable prices, Mauritius occupies a leading place in the list of popular resorts in the world..
Mauritius: tourist «on wheels»
Renting a car in Mauritius certainly provides more scope for exploring the area. By car, you can drive around the island far and wide in 2-3 days, while visiting the most interesting places for you.
If you are over 23 years old (in some rental offices you can be over 21 years old), you can afford to rent a comfortable car. You will need an international driver's license (there are companies on the island that are ready to give a car and according to their rights), a passport and a credit card - everything, as in other countries. Driving experience - at least 1 year.
The rental price depends on the class of the car, its characteristics, type of insurance and additional equipment. Also, you will be required to bail. This amount will either be blocked with a credit card, or it can be paid in cash. When returning the car, the deposit is refunded. It should be noted that the prices for car rental here are not very low, but if you want to relax away from boring excursions and save yourself from the presence of a crowd of tourists, it is worth it..
In Mauritius, left-hand traffic, the roads are quite narrow and winding. And although the movement of cars is quite calm, do not forget about caution and seat belts. The police on the island strictly monitor compliance with the speed limit: in the village 50 km / h, outside the city, on highways - 100 km / h.
Where to go in Mauritius
In addition to the fabulous beauty of nature, Mauritius has many interesting places to visit:
Those wishing to take a break from the bustle of the city are best settled in Bel Ombre. The tranquility and luxury of the resort town attracts many tourists. The most luxurious hotels on the island are located here;
You can see how lotuses grow, walk through palm groves and see with your own eyes exotic plants in the Pomplemus Botanical Garden. In addition to the amazing unfamiliar nature, there is the Château de Mont Plaisir estate - one of the oldest buildings on the island from colonial times;
See the sacred place where numerous pilgrims come - Grand Basen. If you believe the legends, real fairies once swam in the lake, not far from the temple. Its waters are now considered sacred. Not far from this place is the amazing village of Chamarel, which became famous for its «rainbow lands» and beautiful waterfalls.
It is not so easy to list all the attractions and entertainment of Mauritius. Enjoy the chic life on this «paradise» the island is the dream of most tourists.
Mauritius - recreation and tourism

Photos