Resorts of Mauritius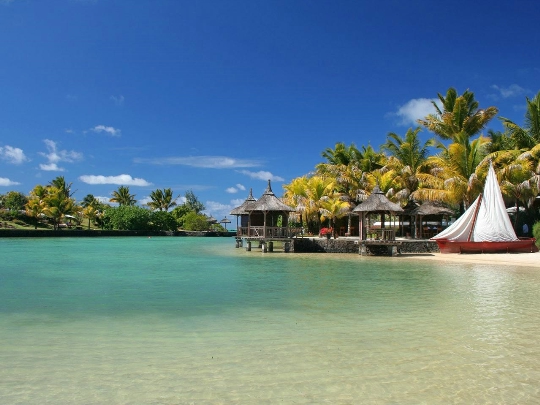 Millions of years ago, the great volcano went out, its crater was flooded with ocean waters, in which today the amazing island of Mauritius drifts. Tourist guides invariably compare it with a precious pearl lying in the palm of the Indian Ocean, and the resorts of Mauritius are becoming a holiday destination for an increasing number of fans of picturesque beaches, coral reefs and a mild subtropical climate, in which it is equally pleasant to indulge in pleasures both in winter and in summer..
He is worth the mass
Skeptics, of course, will not fail to notice that the almost twelve-hour flight and the money paid for a tour to the resorts of Mauritius are not worth any of the beach island delights. But those in love with this paradise on earth will not even argue, so as not to waste precious time on meaningless conversations. Yes, you can find it closer, cheaper and faster, but the beauty of Mauritius cannot be compared with the landscapes of any other island on the planet..
Other advantages of tours to the resorts of Mauritius include the possibility of visa-free entry for Russian citizens. Fans of sport fishing do not miss the opportunity to catch the legendary blue marlin here, and surf lovers try their hand at Tamarin Bay, whose waves are considered one of the most difficult in the world..
Always in the TOP
The main resorts of Mauritius are concentrated in the north, east and west of the island.Each of these destinations has its own characteristics and admirers:
The Grand Baie Bay on the northern coast is preferred by fans of outdoor activities. All kinds of nightclubs and discos, restaurants and scooter rentals are open here. The pride of the resort is diving centers that organize dives in the area of ​​a magnificent coral reef.
The sandy beaches of Flic-en-Flac in western Mauritius are popular with travelers and offer heavenly delights on the white edge of the ocean. It is in this part of the island that the surfer Mecca is located - Tamarin Bay.
Fans of solitude and immersion in nature prefer the resorts of Mauritius on the eastern edge of the island. The most luxurious hotels are built here, the transfer to which is often carried out by helicopter, but for mere mortals in this part of the pearl of the Indian Ocean there is a suitable haven. The Trou d'Eau Douce resort is quite accessible not only to oligarchs, and the nearby water park and Deer Island allow even young travelers not to be bored on the local beaches..
Mauritius - recreation and tourism

Photos