Holidays in Montenegro in July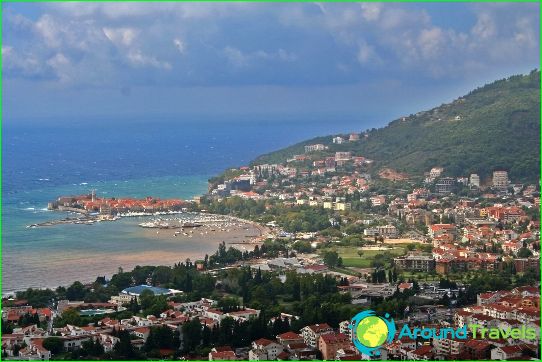 The country, which has such a poetic name, is actively involved in the implementation of the program to improve the health of the world's population in the summer. Midsummer is the best time to plunge into the sea of ​​positivity, fun and local celebrations..
It goes without saying that a vacation in Montenegro in July will take place on the coast, where the hot air temperature and the coolness of the sea depths meet in an amazing way. The transparency of the water on the Adriatic reaches its maximum and allows vacationers to view the most beautiful seascapes without deep diving..
Weather in Montenegro in July
The height of the swimming season is confirmed by the ambient temperature, which reaches +29 in the daytime. ºC. The sea temperature is cooler, which allows tourists to spend most of their time in the water, however, and it resembles fresh milk in the late afternoon.
Rains are extremely rare in August, so there is no room for umbrellas in a suitcase, but there are beach dresses and bathing suits. However, if tourists are planning to make a trip to the mountains, it is worth taking warm clothes with them. The July heat bypasses the mountain peaks, preferring to relax on the coast.
Statehood Day
This is Montenegro's only own holiday; it shares the joy of other solemn events with other countries. Many events of a very different nature are planned within the framework of this saint for every Montenegrin of the day.
Local residents celebrate this day widely and invite tourists to join and share the joy of victory. You can get to the fun fair and festival, concert and fireworks. All museums and exhibition centers are open to visitors with free admission.
Sea of ​​Holidays
In July, tourists vacationing in Montenegro have the opportunity to visit many large and local festivals, holidays, sports competitions. The most significant events take place in the Bar, where the traditional festival is held «Lord chronicle». It brings together local and foreign artists, theatrical performances and contemporary art exhibitions, literary and musical concerts - everything has a place in this holiday.
An extravagant sports spectacle awaits tourists in Podgorica, where diving competitions are held, however, instead of a springboard, there is a medieval Vizir Bridge on the Moraca River. Vacationers in Budva should not miss the festival of music and dance. A stunning action called «Budva night» will allow you to get acquainted with old and modern musical compositions, their authors and performers.
Photos of rest in Montenegro