Paraguayan cuisine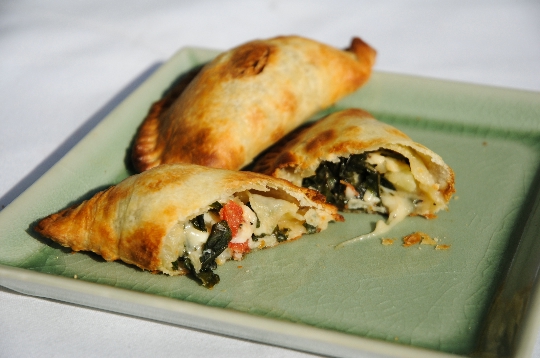 A variegated blend of Spanish, Portuguese and Native American gastronomic traditions, Paraguayan cuisine is comprised of numerous dishes, the recipes of which differ from region to region..
National cuisine of Paraguay
The Chaco area is famous for its traditional Indian recipes - game, poultry, cattle, grains and legumes. And the southern and southeastern regions have undergone the influence of the gastronomic traditions of the peoples of Europe (the main ingredients for cooking are meat, vegetables, dairy products, herbs).
A must-see traditional dish - "lockro": It is made with corn stew and various ingredients. From the first courses, it is recommended to try the soup with minced meatballs ("albondiga") or meat and cheese dumplings soup ("bori bori"). It is worth noting that meat dishes in Paraguay are preferred to be fried over charcoal or open fire, supplementing them with a small amount of spices..
Sweet lovers should take a closer look at sweets based on sugar, water, orange peel and molasses ("cobweb"), sweet palm heart ("palmitos"), sweet milk porridge with cereals and molasses ("mbypee-hee").
Popular dishes of Paraguayan cuisine:
"masamorra" (a dish in the form of corn porridge);
"saltado" (vegetable stew);
"soo-kui" (a dish like meatballs with rice);
"soo-yo-soapy" (soup with corn and beef);
"pira caldo" (soup with tomatoes, onions, river fish, spices and bell peppers).
Where to try Paraguayan cuisine?
In Paraguay, travelers will find many restaurants of South American cuisine (it influenced the formation of Paraguayan dishes). As for the national cuisine, it is presented in many Paraguayan restaurants, the cost of which is not very high..
If we talk about tips, then in restaurants it is customary to leave a service reward in the amount of 10% of the order amount, and in mid-level restaurants, the tip remains at the discretion of the visitor..
In Asuncion, it is recommended to satisfy hunger in "CiervoBlanco" (the institution delights visitors with local wines, bori-bori soup, parillada - grilled meat, chipas - buns made of corn or cassava flour with cheese and eggs, as well as other dishes of Paraguayan cuisine; in addition, guests are entertained here with a folklore show).
Cooking classes in Paraguay
There is a restaurant in the center of Asuncion "Mburicao Restaurante", where, if you wish, you can not only enjoy the taste of Paraguayan dishes, but also learn how to cook them at the culinary courses organized here from the chef.
When is the best time to visit Paraguay? The answer is simple - during the Carnival (February), which includes street processions, costume performances, cultural events, and tasting of Paraguayan food..
Photos