Where to relax in the Philippines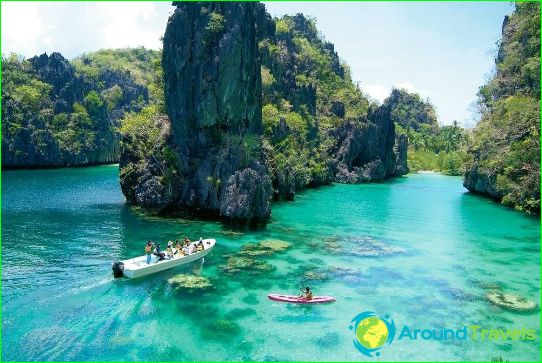 The Philippines is a popular tourist destination. These islands are so different from each other and their only common feature is the incredible beauty of the landscape and the hot climate, so the question often arises - where is the best place to relax in the Philippines?
Diving enthusiasts - Negros island
The Black Mountains towering over the island gave it its name. This place delights fans of scuba diving - the island is washed by three seas at once. Here you can watch the games of dolphins and coral fish of completely unimaginable colors, or see a fountain of water on the horizon, which betrays the presence of a real whale..
Life in this corner of the Philippines has been going on at a leisurely measured pace for many years. This is what gives these places a certain special charm, allowing you to enjoy a quiet relaxing vacation. Negros is an opportunity to retire, but at the same time not be deprived of access to the usual benefits of civilization.
Boracay Island - Great Beach Vacation
Another cozy island of the Philippine archipelago, located in the middle of the ocean. Today Boracay is one of the best resort destinations for a beach holiday. It became so relatively recently: tourists discovered it in 1980 of the last century..
The beaches on the island are located on opposite sides. White Beach stretches for 4 km, and got its name from the fine and powdery white sand. Near the beach there are at least several dozen hotel complexes, hidden in the cozy shade of tall palm trees. The second beach - Bulabog is smaller than White Beach and serves as a gathering place for windsurfers and kiters.
The nature of the island is very unusual: an amazing cave where thousands of bats live, the Dead Forest, the Museum of Seashells. Despite the fact that the island is very small, there is something to draw your attention to.
Cebu Island - sightseeing vacation
This island is the location of the ancient capital of the Philippines, which bears the same name with it - Cebu. Tourists who prefer to combine sightseeing holidays with excellent entertainment strive to get here..
You can relax here all year round. The island has everything for this: excellent climatic conditions and luxurious comfortable hotels located along the ocean coast. It offers various entertainment complexes, cozy restaurants, chic night discos.
Or you can just walk around the island, enjoying the magnificent tropical landscape. There is a small fishing village where tourists like to come to observe the life of fishermen..
It is the harmonious combination of a delightful tropical landscape and modern huge shops, night discos and luxurious casinos that attracts tourists from all over the world..
The Philippine archipelago is able to satisfy almost all tourist needs. And depending on the purpose of the trip, it becomes clear where is the best place to relax in the Philippines..
Photos of holidays in the Philippines