What to do in Porto?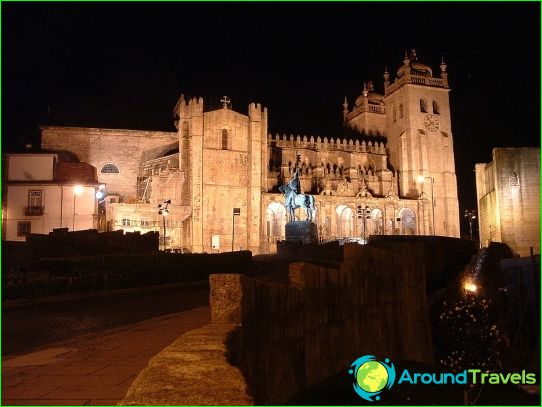 The Portuguese city of Porto, whose historic center (Ribeira) is a UNESCO World Heritage Site, stands on the banks of the Douro River.
What to do in Porto?
Go on a helicopter tour;
Admire Porto at night, namely the beautifully lit city and fantastic views overlooking the Douro river from the Mosteiro da Serra do Pilar or the Dom Luis bridge;
Go on a river boat trip: the walk can be short (it takes 50 minutes), during which you can see the city and 6 bridges, or long (it is designed for the whole day), starting in the city and passing through the Douro valley, famous for its hills ;
Take an excursion to wine cellars to taste prestigious certified brands of the famous port (15 brands are especially popular);
See the panorama of the city by climbing the Clérigos Tower.
What to do in Porto?
Starting your acquaintance with Porto, you can walk through its historic center and see the Cathedral, the Episcopal Palace, the unique Franciscan Church, walk around the picturesque quarter of Bairu da Se, go to the most famous bookstore. If you turn onto Rua do Infante, find the House of Prince Enrique and be sure to go there for a guided tour.
You should definitely go to the Tram Museum: here, tourists will see carriages dating back to the beginning of the last century (horse-drawn models). Here you can also see trams decorated with carved lacquered wood. In addition, the Museum invites its guests to take a tram to and from the Atlantic Ocean..
Visit the Museum of Port Wine: here you can learn the history of its origin and taste the best ports. You can taste and buy wines not only in the museum, but also in numerous wine cellars. Wine lovers should visit the small town of Villa Nova de Gaia to visit the numerous wine cellars with port wine tasting.
Couples with children can visit the Porto Aquarium. In addition to viewing the exposition, which is considered the best in Europe, exciting adventure games are organized here for children.
Beach lovers can swim in Douro from the promenade, only without amenities. But, if you take a bus or subway, you can relax on the sandy coast of the ocean.
Porto is a city of port wine and bridges, it is a bright and sunny city, a stay in which will impress every tourist who has been here..
Walk in Porto

Photos of where to go in Porto