Portuguese culture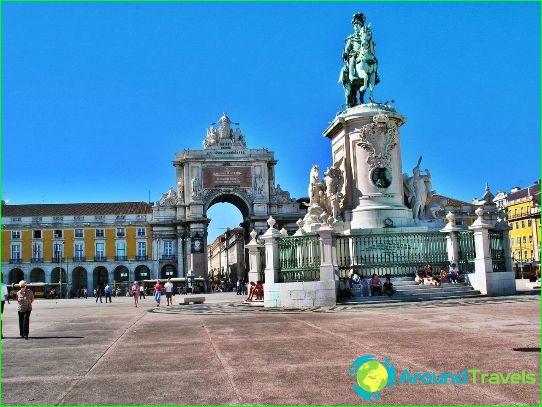 The westernmost state of the Old World, Portugal has completely undeservedly found itself on the outskirts of all popular tourist destinations. Against the background of its "older sisters" Spain, Italy and France, breaking records in the annual number of visitors visiting them, the country that gave the world great seafarers, writers and artists seems to be a "poor relative." For a person dedicated, the culture of Portugal is an interesting layer of a wide variety of arts, crafts and creativity, which can be studied endlessly.
Portuguese flavor
Each guest of Portugal will certainly note the special flavor inherent in absolutely any area of ​​life. There are bright national costumes and especially the blue sky, majestic temples and walls of houses covered with special ceramics, unique dishes and authentic wines. And also the culture of Portugal is its ancient architectural monuments, many of which are protected by UNESCO:
In the 12th century, the monastery of Christ was built in the town of Tomar, which for many centuries served as a stronghold of the Knights Templar. The fortress even withstood the siege of the Moors, and after the abolition of the order, the monastery passed to the successors of the Templars.
The Belém Tower in the capital, from the beginning of the 16th century, served as a fortress, a prison, and a powder store. It was erected on a completely solemn occasion: in honor of the opening of the route to India by the navigator Vasco da Gama. The 35-meter quadrangular tower is a striking example of Portuguese Renaissance architecture.
Historic center of old Porto, where the remains of buildings from the 4th century are preserved. The main attraction of the city is the Clerigos Tower with 225 steps leading straight into the sky.
According to tradition and respect for faith
This is how the basic principles of the life of the country's inhabitants can be characterized. The very culture of Portugal was born as a result of a mixture of many customs of different peoples who lived on the Iberian Peninsula and passed through it with war and peace. A significant contribution to the formation of Portuguese culture was also made by seafarers, who brought new songs, legends, habits and even recipes from beyond the distant seas. All this could not but leave its mark on the worldview of the Portuguese, however, religion, attitude towards loved ones and family values ​​have always been and remain unshakable for them..
Photos