Portugal drinks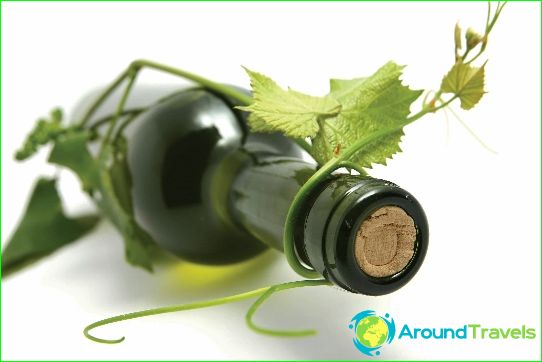 At the very edge of the Old World is Portugal, the country where the main European paradise for surfers and simply lovers of listening to the sound of the ocean on the wild rocky coast is located. Many sea routes originated from here, which caused global changes on the world political map, and Portugal's drinks today stir the blood of real adventurers, vagabonds and fans of boundless spaces..
Portugal alcohol
Being in the Schengen area, Portugal is subject to the general customs rules that prescribe the norms for the import of alcohol into the country. In order to avoid troubles with customs, you should not bring here more than a liter of spirits and two - wines of any kind. However, the idea of ​​bringing alcohol to the country of seafarers and winemakers is unlikely to come to mind even for novice travelers, because alcohol in Portugal is distinguished not only by its high quality, amazing taste, but also by pleasant prices. A bottle of regular local wine will cost no more than 4-5 euros in a supermarket, and beer costs no more than one euro (data from 2014).
Portugal national drink
Among all the variety of alcoholic drinks in Portugal, one drink stands out. The name was given to him by the city where they molested and from where all the ships departed - Porto. It is in the valley of the Douro River, flowing through this area, that the main vineyards are spread, producing fruits for the preparation of port. For the first time, the national drink of Portugal was offered to the world in the 11th century. It was then that Henry of Burgundy and the daughter of the King of Castile and Leon became related. The groom brought a vine from his homeland to his new place of residence and began the production of a new variety of wine.
The quality of the product is influenced by many factors, the main of which are called:
Location of vineyards.
The type of soil used to grow grapes.
The age of the fruiting vine.
Variety of varieties and their purity.
The number of hours of sunshine and the illuminance of the plantation.
However, all these criteria are nothing without the production technology developed over the centuries. Just like hundreds of years ago, the making of real port wine begins with the fact that the fruits are pressed with their feet in a granite bowl....
Portugal alcoholic beverages
True connoisseurs also appreciate other alcoholic beverages in Portugal, which have won no less fame in the world market. Famous «Madeira» rivals in fame with the green wines of the Mignot Valley, and almond liqueur «Almendo-Almarga» can melt the ice in the heart of the most unapproachable beauty.
Photos