Bucharest metro: diagram, photo, description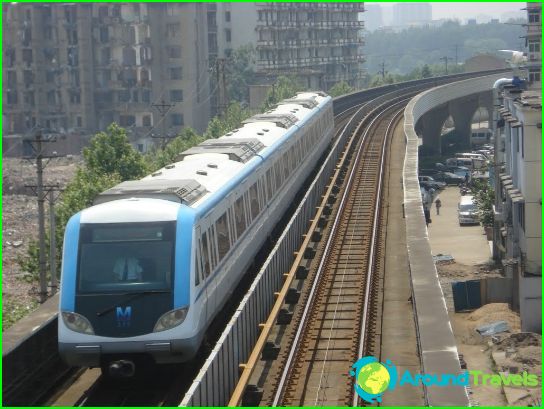 Bucharest metro map
The subway of the Romanian capital began its work in November 1979. Today it consists of four operating lines, on which more than 50 stations are open for entering, exiting and transferring passengers. On average, the distance between stations is about one and a half kilometers. The total length of all Bucharest metro routes is almost 70 kilometers, and at least 500 thousand people become its passengers every day. The annual passenger traffic in the Bucharest subway rises to 170 million a year.
Each of the four Bucharest metro routes is color coded on the map and alphanumeric. The very first line put into operation was the "yellow" line M1. It has the shape of a closed loop and runs under the central part of the city. You can use it to get to the Northern Railway Station, where you can switch to the "green" line M4, which was commissioned by the latter in 2000. It still has only a few stations and reaches the northwestern sleeping areas of the city..
The M2 line is marked in blue on the Bucharest metro map. It was commissioned in 1986 and connected the northernmost outskirts of the Romanian capital with the south and southeast. There are 14 stations on the "blue" line. It is connected by transitions with the "red" and "yellow" lines.
The red route began its work in 1983. There are 15 stations on this line, at four of them you can switch to other Bucharest metro lines. In 2011, the builders began laying the fifth route of the Bucharest subway, which will initially have a length of about seven kilometers. 10 stations will open to serve passengers of the first stage of the fifth line.
Photos of Bucharest metro
Bucharest metro map