Airport in Khabarovsk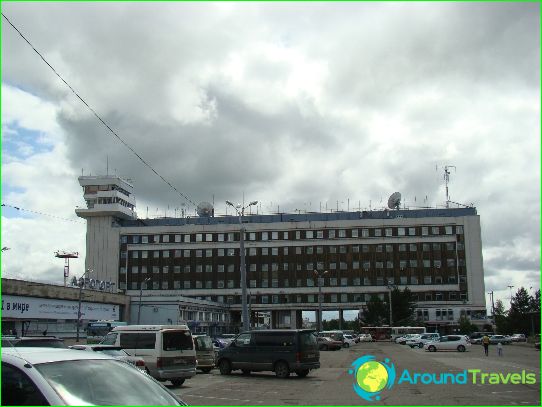 The airport in Khabarovsk is rightfully considered the largest in the entire Far East. It connects all regions of the Far Eastern District with cities in the central part of Russia, as well as with several cities of the near and far abroad.
How to get there?
The city center and the airport in Khabarovsk are connected by route taxi lines No. 60 and No. 80, bus routes No. 18 and 35, as well as trolleybus lines No. 1 and 4. At night, you can get to the airport complex without delay by taxi or private car.
Car parks
For those arriving at the airport by car, there is a paid car park opposite the central building of the air station. The first 15 minutes of use are free, and each subsequent hour costs 100 rubles. Payment takes place in automated terminals at the exit from the territory of the airport.
Wi-Fi
The airport in Khabarovsk provides free Wi-Fi Internet access. One user can use this service for up to 40 minutes with a total traffic volume of 70 Mb. As soon as one of the two limits is reached, all requests will be redirected to the airport website.
Services and shops
There is a wide range of shops and retail outlets on the territory of the airport for passengers and guests, offering everything they need on the road. There are souvenir stalls and kiosks with periodicals nearby. For the convenience of travelers, cell phone salons and a flower shop, as well as a post office and a pharmacy are open at the airport. On the ground floor of the terminal there are bank branches and round-the-clock ATMs, currency exchange offices and tax-free value added tax refunds agencies. There are cafes and coffee shops in the zones before and after customs control, where you can spend time waiting for boarding a flight, have lunch or have a light snack before the flight..
Baggage
To provide passengers with a comfortable stay at the Khabarovsk airport, storage rooms and luggage packing desks are open around the clock, where at a relatively low price you can wrap a suitcase or bag in a dense layer of special film that protects things from unexpected contamination or damage during transportation..
Photos of Khabarovsk airport