Airport in Shcherbinka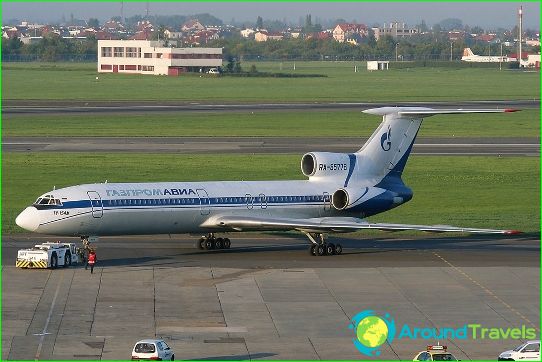 The international airport in Shcherbinka is a co-located airport. It is located in the Novomoskovsk administrative district of the capital of Russia, not far from the Yuzhnoye Butovo district.
This airport was the property of the NKVD of the USSR and was commissioned in 1934. Later it began to be used as a military airfield.
The airport was reconstructed by Gazprom avia, the first civil flights began to operate in 2000.
The airport in Shcherbinka has an official name - Ostafyevo airport.
The airfield is of class B and is capable of receiving aircraft such as An-72, Il-18, Tu-134, Boeing 737 (there are weight and noise restrictions). There are two runways - asphalt concrete, 2050 meters long, and unpaved, 1500 meters long.
Services
The airport in Shcherbinka belongs to the Ministry of Defense and is the base airport for Gazprom avia. In 2007, all the necessary documents were issued, allowing to serve civil domestic and international flights.
Today Ostafyevo Airport is considered a business airport, it is able to provide various services to its customers:
Aircraft ground handling
Refueling
Onboard food
Assistance in the process of passing customs and border control
Transfer
Separate hotel for the crew
Repair and maintenance of aircraft.
Once again, it is worth highlighting the onboard food. Various meals are prepared for the crew and passengers. The best chefs of the capital of Russia are engaged in cooking, and the menu is made taking into account the needs of specific passengers. Also, when drawing up the menu, attention is paid to the national cuisine of the served passengers..
The passenger terminal is ready to provide all the necessary conditions of stay. A comfortable waiting room is available for passengers. Here you can easily go through all pre-flight procedures, such as customs inspection, passport control, etc..
Photos of Shcherbinka airport