What to do in Ufa?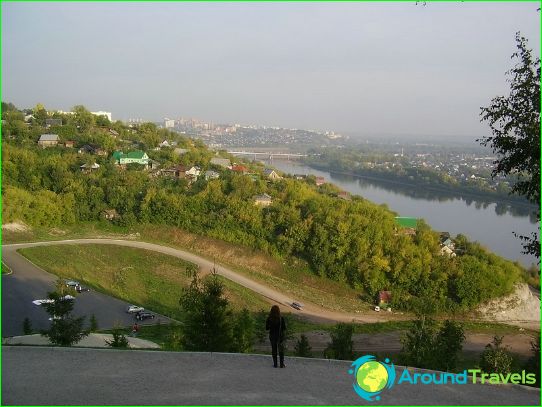 Ufa is a beautiful and controversial city, in which historical monuments coexist with the architecture of the Soviet era, large factories, factories and numerous cultural and entertainment establishments..
What to do in Ufa?
Visit the Bashkir State Opera and Ballet Theater;
Take a photo against the background of the monument "Horse rider" (national Bashkir hero Salavat Yulaev);
Visit the Church of the Intercession of the Mother of God and the Bogorodsko-Ufa temple.
What to do in Ufa?
Going for a walk along Lenin Street, you can see the symbol of Ufa - a monument to the pine marten (it is the keeper of family values).
Lovers should definitely visit the Bridge of Love: here you can leave a ribbon and a lock (symbols of eternal love).
With children, you should go to the Puppet Theater, the Bashkir State Philharmonic (the program is designed specifically for children), the Karim National Youth Theater, children's entertainment centers "Aquarium" and "Bungalow". Feel free to go to the Kashkadan Culture and Leisure Park named after Yakutov or Aksakov.
Entertainment
Lovers of noisy entertainment can spend time in nightclubs, discos, concert venues. In the evening, you can go with your soulmate to a restaurant "Khazar" or "First summer club". Do you like to sing in karaoke and smoke a hookah? Be sure to go to the karaoke hookah "Lido".
There are many places in Ufa where you can play billiards. So, you can go to "OffSide", "12 feet", "On the top".
Active tourists will enjoy rest in the local Ice Palace: here you can skate, take part in motorcycle races on ice, watch the KHL championship matches (they are held in this Palace on a regular basis).
If you wish, you can organize your leisure outside the city. At your service - paintball, ATV ride, hot air balloon ride.
In memory of your trip to Ufa, you should buy Bashkir honey, national silver jewelry and local balms.
Ufa is a beautiful, green and hospitable city offering its guests excellent opportunities for recreation.
Photos where you can go in Ufa