How long is the flight from Novosibirsk to Moscow?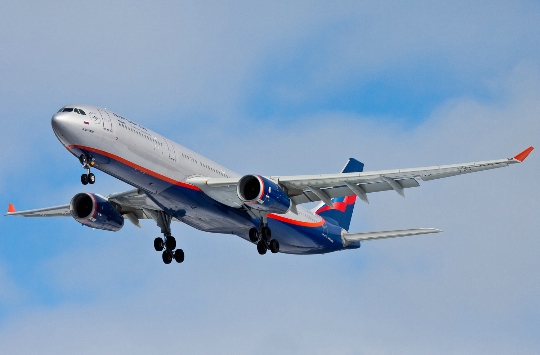 In Novosibirsk, you probably visited Akademgorodok, as well as one of two planetariums, a local zoo (700 species of animals live here, some of which are listed in the Red Book), various theaters, a cruise on the Ob River, a walk along Red Avenue and Botanical Garden ... But the vacation is over and it's time to return home.
How long is a direct flight from Novosibirsk to Moscow?
The flight in the direction of Novosibirsk-Moscow (cities are 3000 km away from each other) takes about 4 hours. So, with "Utair" you will fly in 4 hours 20 minutes, with "Aeroflot" - in 4 hours 10 minutes, and from "S7" –For 4.5 hours.
On average, a Novosibirsk-Moscow air ticket costs from 7,000 rubles (more profitable tickets are sold in March, May and February). Tip: in order to save on air tickets, it is worth considering that some airlines reduce their prices if the flight is planned at night or early in the morning. It is also cheaper to buy roundtrip tickets..
Flight Novosibirsk-Moscow with a transfer
If you use connecting flights on the way to Moscow (on average, such flights take from 6 to 19 hours), then you may be offered to fly through Yekaterinburg, St. Petersburg, Astana, Krasnodar or Surgut. If your route is laid out with a change in Yekaterinburg, you will land in Moscow in 6 hours, and if you fly to Moscow, making a change in St. Petersburg, your flight will end in 7 hours 10 minutes.
Choosing an airline
The following air carriers operate Novosibirsk-Moscow flights (they use Boeing 737-400, Airbus Industrie A 320/321, Boeing 737-800 to transport passengers): "Transaero"; "Aeroflot"; "KLM"; "Ural Airlines".
Flights to Moscow (planes land at Domodedovo, Vnukovo or Sheremetyevo airports) from Novosibirsk are carried out at Tolmachevo airport (OVB). It can be reached from the city center by trolleybus, bus or taxi.
If you have time before departure, at the airport you can have a snack in one of the cafes or restaurants (visitors are offered to taste dishes of European, Italian and American cuisine), take a break with little travelers in the mother-and-child lounge, get everything you need in a duty-free shop trade, withdraw money from the ATMs located here or use the services of a pharmacy.
Things to do on the plane?
During the flight, you can not only while away the time reading books or newspapers, but also think about which of your loved ones to please with the souvenirs bought in Novosibirsk - Siberian felt boots, birch bark products, pine nuts, medicinal tinctures and balsams based on herbs, jasper and jade jewelry.
Photos