Saint Petersburg in 5 days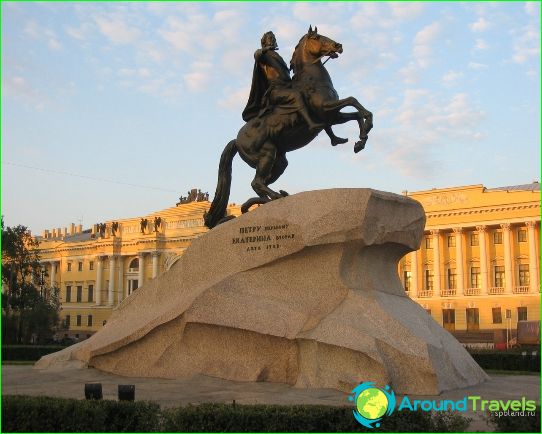 The cultural capital of Russia and the Venice of the North, the city of white nights and the brainchild of Peter - all these names characterize St. Petersburg in a special way. It is always full of tourists, because the city is quite rightly considered one of the most beautiful on the planet. To be in St. Petersburg for 5 days means to see all the most interesting and beautiful, visit the best museums and walk the streets that have witnessed the most important historical events.
Walks along the Nevsky
Nevsky Prospect is the main street of the city on the Neva. Many of the city's significant historical and architectural monuments are located on it. Nevsky begins near the square of the Moscow railway station and stretches to the Palace Square with the Winter Palace located on it. Today the State Hermitage Museum, one of the most important museums in the world, is open within its walls..
Within the framework of the "St. Petersburg in 5 Days" program, it is worth setting aside a whole day for visiting the Hermitage. There is something to see here, and the variety of exhibits will allow time to fly by. In total, there are about three million exhibits in the halls of the museum, including canvases by great artists, masterpieces of sculpture, and archaeological and historical treasures..
Cathedral from the picture
For many years the Cathedral of the Resurrection of Christ on the Blood was chained in scaffolding - its reconstruction lasted almost thirty years. The renovated church welcomes guests with a rich interior and external splendor. A variety of materials have been used in the decoration: from marble to enamel and from gilded copper to granite.
The temple was erected at the end of the 19th century on the site of the fatal wound of Emperor Alexander II and is an outstanding monument of the Russian architectural style..
Tsarskoe Selo
The program "St. Petersburg in 5 days" may include an excursion to Tsarskoe Selo. And in the vicinity of the city it is one of the largest palace and park ensembles. The start of its construction was announced in 1717. Three hundred years have passed since then, but the magnificent building in the late Baroque style continues to be a significant architectural and cultural masterpiece..
Among the main attractions of the ensemble:
The legendary Amber Room, lost during the war, recreated by restorers.
Ballroom, striking in splendor and luxury.
Blue Reception Lounge and Arabesque Hall.
The Resurrection Church, in the design of which the great architects took part - Rastrelli and Stasov.
Photos