Voronezh airport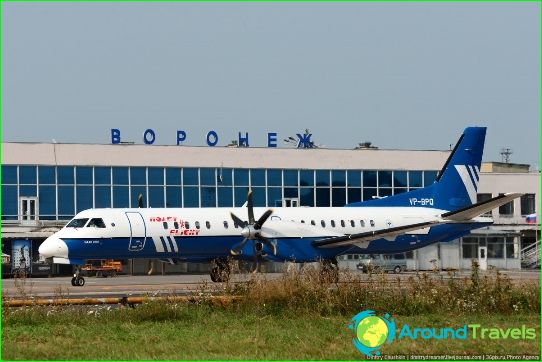 The airport in Voronezh is located near the village of Chertovitskoye, has international status and currently serves more than twenty destinations, including international flights. Despite the fact that the airport is going through hard times, the geography of its flights is constantly expanding.
Today the airport successfully cooperates with such well-known airlines as «UTair», «Flight», «Vueling airlines», «Astra Airlines» and is able to provide transportation of more than a million passengers per year.
History
The history of the Voronezh airport dates back to the 1930s, when an unpaved runway was installed within the city. After the war, a civilian airport was built serving local airlines. And in 1971, a new terminal building was put into operation, which is still functioning today..
Until recently, the main airline company in Voronezh was considered the airline «Flight». Established in 1988, it was the first private airline in Russia and the Soviet Union to handle international air passenger and cargo transportation..
In 1995, the airport received international status.
Today the airport cooperates with such well-known air carriers as «UTair», «Aeroflot», «Rusline», «Saratov Airlines». There are regular flights to Sochi, Anapa, Kostroma, Khanty-Mansiysk and many large cities of Russia. Charter flights to Barcelona, ​​Italy, Greece and other countries of the world popular among tourists are serviced on a regular basis..
Service and service
The highly qualified personnel of the Voronezh airport ensures stable security and regular flights. And modern technologies allow Voronezh air passengers to use the registration of electronic tickets..
On the territory of the airline, passengers are given the opportunity to use the services of the first-aid post, post office, Business Center, the hall of officials and the hotel around the clock. There is a restaurant, cafe-bar, ATM and operational cash desks. A police squad is constantly on duty.
In terms of additional services, we are particularly pleased with the free parking for private cars and the constant parking of a taxi, which can be called in the air, right from the plane..
Transport
From the airport to the city there is a regular bus number 120 and minibuses on the same route..
Voronezh airport photos