How long to fly from Perm to Moscow?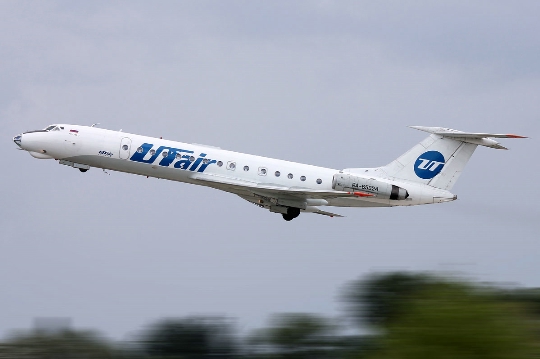 Your vacation in Perm was accompanied by a tour of the Ascension Church, the Cathedral of the Transfiguration of the Savior, ancient buildings on Sibirskaya Street, a visit to Gribushin's house, the Museum of Local Lore and the Zhigalan waterfall, rafting on the Vizhay and Vishera rivers, climbing Mount Ermak, skiing and snowboarding ( there are many ski resorts in the vicinity of the city)? But the vacation is over and it's time to return to Moscow.
How long is a direct flight from Perm to Moscow?
Perm and Moscow are more than 1100 km away from each other, so the journey will take about 2 hours. Using the services "Utair" and "Aeroflot", you will spend exactly 2 hours in flight, and if "S7", then 2 hours 15 minutes.
If we talk about the cost of air tickets Perm-Moscow, then it averages 4100-6900 rubles (such prices are valid throughout all spring months).
Flight Perm-Moscow with a transfer
Passengers flying to Moscow can be offered to make a transfer in Samara, St. Petersburg, Kazan or Kaliningrad (flights take from 5 to 8 hours). As for the duration of the return journey, those planning to fly through St.Petersburg ("GTK Russia"), it is worth considering that the road to the house will take 5 hours (the flight will take 4 hours, and the waiting time for connecting - 1 hour).
Choosing an airline
When choosing an airline, pay attention to the following carriers (for passenger transportation they use Airbus A 320, Antonov AN 140, Sukhoi Superjet SU 100-95, ATR 72, Let L 410, Boeing 737-800 and other aircraft): "Utair"; "Aeroflot"; "S7"; "Transaero".
You will be able to check in for the Perm-Moscow flight at the airport "Bolshoe Savino" (PEE) - you can get to it from the city center (distance from each other - 18 km) by minibus No. 1T and bus No. 42.
If you get hungry, here you will be offered to look into a cafe or restaurant, and if you want to use the Internet for free and pass the time comfortably, then you can stay in the superior hall. In addition, at the airport you can spend time in the room of the mother and child, go shopping in search of textiles, clothing and souvenirs. And if you feel unwell, you can visit the first-aid post.
Things to do on the plane?
If you have no idea how to entertain yourself on the plane, do not forget to bring an interesting book or a fresh magazine on board. In addition, during the flight, you can finally decide which of the relatives to please with products made of selenite (from jewelry to chic vases), sweets produced at the Perm confectionery factory., "Perm passport" (guidebook + comic ID), small forged figurines, stone crafts, souvenir felt boots, clay horseshoe - that is, gifts bought in Perm.
Photos