Excursions in Moscow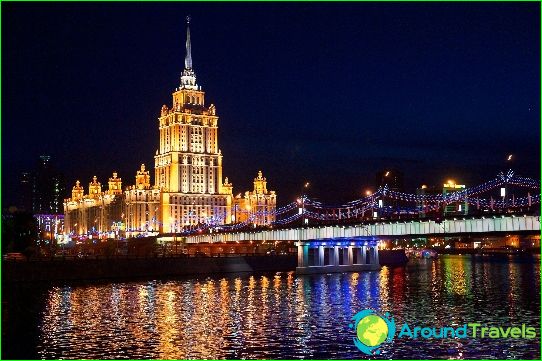 Moscow, the capital of Russia, attracts many tourists. What is so remarkable about this city? What excursions in Moscow you can visit?
Popular excursions
Legends of Stalin's skyscrapers. Moscow skyscrapers are mysterious structures in Moscow. During the tour you can see Stalin's skyscrapers and even visit the hotel «Ukraine», which is located in a building of this type. You can find out what happened to the eighth and ninth towers, where the surveillance system of the US Embassy is located, the purpose of the existence of mysterious dungeons. This excursion will allow you to better understand the times of the USSR, which are shrouded in many secrets..
In the footsteps of Mikhail Bulgakov. Mikhail Bulgakov noted that Moscow became for him a second home and even a real source of literary inspiration. Now you can take a guided tour in the footsteps of the famous novel «The Master and Margarita». What places in Moscow will open up for you from an unusual perspective? You can find out about this during the excursion.
Excursion to the Yusupov chambers. This trip will allow you to visit the chambers of the Yusupov-Volkovs, built in the 17th century. It is important to note that the chambers represent one of the finest examples of the Baroque. You will be able to see the interiors that are stylized in the 17th century.
Excursion to the Mosfilm film studio. Do you dream of plunging into the history of the Russian film industry? In this case, you should visit the Mosfilm film studio, because it was she who gave life to the best Soviet and Russian films. The museum center exhibits vintage cars from different years. It is important to note that all exhibits are in working order. However, the most interesting objects were the shooting pavilions and natural sites. See Russian cinematography in a new way.
In the footsteps of ghosts. Are you an admirer of mysticism and thrill? Go on a ghost track tour. You will find out exactly where it was stored «Black book» Yakov Bryus, what are notable for Chistye Prudy and Lubyanskaya Square. Uncover many secrets of Moscow.
Sightseeing tours in Moscow will allow you to understand what the capital of Russia looks like for most tourists. What sights deserve your attention? Without a doubt, you should walk along the Arbat and in Gorky Park, visit Red Square and see the Kremlin, visit Lenin's Mausoleum, Kolomna Palace, the Armory, the Bolshoi Theater ... How many famous sights, yes?
Virtual tour of Moscow
Photos of excursions in Moscow