Holidays in Slovakia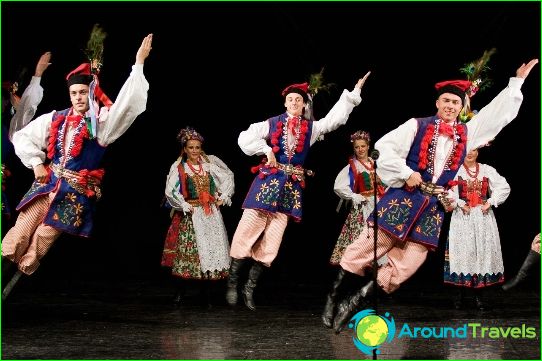 If you are planning to go on vacation to Slovakia, then be ready to plunge into a series of incessant fun..
Winery
Celebrating the harvest of grapes and young wine is an old Slovak tradition. The holiday falls on the month of September. It takes place in the small town of Pezinok.
At Vinobrain in the town, mass festivities are organized, accompanied by music, songs and dances. A huge number of winegrowers from all regions of Slovakia come to Pezinok. Naturally, everyone brings their pride with them - young wine. Therefore, the celebration of Vinobrania is unusually fun, since all festival participants strive to appreciate the taste and aroma of grape wine..
Ghost festival
Here you can see all the evil that only exists in this world. Witches, spirits, ghosts and sorcerers gather on «sabbath» in the small Slovak town of Bojnice every April.
Bojnice Castle was chosen as the place of celebration. According to legends, this medieval castle is inhabited by ghosts. The unusual festival attracts more than 50 thousand guests, who for two whole days migrate to the world of spirits and ghosts.
The main action in the form of a costume procession begins at night. It looks a little creepy in the light of torches..
A noisy fair takes place at the castle walls these days. Here you can taste the taste of Slovak wine and taste the roasted suckling pig baked according to special old recipes..
Beer festival
The event is being held in June Bratislava. The celebration lasts for 9 days and attracts an incredible number of guests. Such volumes of beer, as presented at the festival, are unlikely to be seen or will happen to you. Both small and large producers present their drinks here. Lovers of the intoxicated drink get the opportunity to evaluate all the varieties presented, of course, if they have enough health. In addition to beer, you can also appreciate traditional snacks for this foamy drink..
The holiday is not complete without fun contests and is the most memorable «Who is bigger». The winner is the one who can drink more beer than his competitors.
The symbol of the festival is also quite unusual. This is a pissing boy. He kind of reminds revelers that beer is an excellent diuretic and you need to remember this..
Flower festival
In April, the capital of the country hosts an international flower festival, which attracts representatives of many countries. Bratislava is filled with flowers, and its streets become an open exhibition area. The city smells like a huge flower garden.
Guests can buy samples they like, as well as get professional advice from a landscape designer.
Photos