Education in Sweden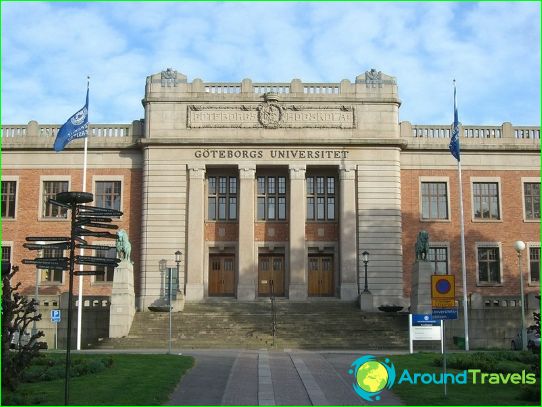 Russians rarely go to study in Sweden, since Swedish is not as popular as, for example, German or English, but students of Swedish universities have various discounts and benefits..
This country pays special and careful attention to education, and this is not surprising, because Sweden is the birthplace of the Nobel Prize.
Benefits of studying in Sweden:
Education in many Swedish universities is conducted in English;
The opportunity to take a paid internship and internship (Swedish universities cooperate with various specialized enterprises);
Education in Sweden is of high quality and meets international standards.
Higher education in Sweden
Sweden does not admit anyone just like that: to get a chance to study in this country, you will have to overcome all bureaucratic obstacles in the form of paperwork (this can take a whole year).
To enter a higher educational institution in Sweden, there is no need to pass entrance exams, but the future applicant, in addition to receiving a certificate of secondary education, must study for 1-2 years at a university in his country and successfully pass a standard test in English (TOEFL or IELTS test).
Those who plan to stay in Sweden for several years, get a diploma, live and work in the country will have to learn Swedish. At the service of foreign students - one-year courses in the study of the Swedish language (you can study under the free basic Sfi program).
You can study in Sweden at institutes (the Theological Institute of Johanelund), specialized institutes (here they study technology, medicine, economics), university colleges (medical, art, pedagogical).
Those wishing to stay to work in Sweden after training should study to be mathematicians, physicists, chemists, biologists, programmers - the country is interested in young specialists of these particular specialties (they are more willing to be hired, making fewer demands on them).
Education in Swedish universities is based on a system of lectures and seminars. As for the point system, it is not entirely familiar to Russian students: 1 point is equal to 1 week. And knowledge is assessed on a three-point system: "credit with honors", "offset", "fail".
Work while studying
If desired, students can work an unlimited number of hours (on a student visa), and they do not need to issue a work permit.
With a Swedish diploma, you will open up many opportunities for working abroad..
Pictures of educational institutions in Sweden