Travel to Sweden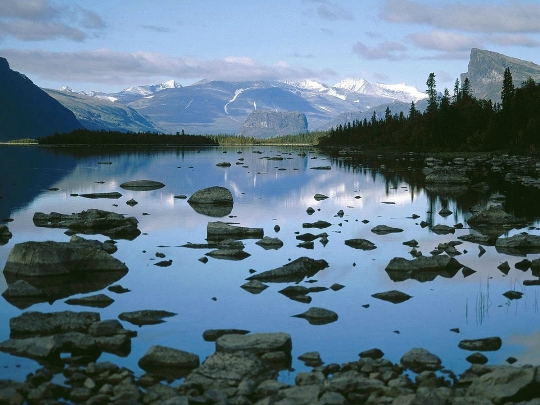 Ever dreamed of trying meat with jam or appreciating the taste of sauerkraut? A trip to Sweden will help you with this, where such dishes are quite familiar..
Public transport
Stockholm, Malmö and Gothenburg, including the suburbs, have an excellent bus network. The country has a different travel system as each city has its own transport network. You can buy a ticket at a special kiosk, or go to the information center. If you decide to buy a ticket directly from the driver, then prepare «cash».
Intercity transport
The most convenient way to travel between cities is by bus: it is inexpensive and convenient. The bus service covers almost all settlements of the country.
Main carrier of the country «Swebus Express». The company operates flights to 300 settlements. «Swebus Express» offers good discounts:
two children under the age of three accompanied by one adult are entitled to free travel;
if you are under 26 years old or you are a student and have a valid CSN, SFS or ISIC card, then you are entitled to a 20% discount on your ticket;
Retirees also receive a 20% discount.
The second leader is Eurolines. This is a European company serving 27 routes in the country. Good discounts are offered for children, students and seniors.
Taxi
There are many taxi companies in Sweden. A licensed car can be identified by a yellow license plate.
You can call a taxi by phone, vote on the street or take it at a specialized parking lot..
The cost of a kilometer is 8-10 SEK. There is also a separate boarding fee - SEK 20-25. On holidays and at night, tariffs are traditionally increased.
Two types of taxis can be found on the streets:
Cars where the tariff is fixed are designated as «fast pris». These taxis are owned by large companies..
«Free Taxi» - «fritaxi» - in which the cost of the trip is negotiated in advance.
Air transport
The main air carriers are three companies: the Scandinavian airline SAS; Aeroflot; SCC «Russia». Flight time between major cities is no more than an hour. Flights are made several times a day.
Railway transport
The railway network covers the entire territory of the country, allowing comfortable travel throughout the country. Tickets are sold in first and second class carriages. Long-distance trains have sleeping cars. Second-class carriages, designed for long-distance travel, there are specially equipped berths.
Sweden - tourism and recreation

Photos