Lausanne metro: diagram, photo, description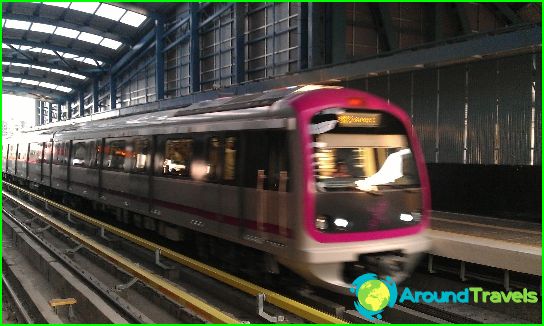 Lausanne metro map
The Lausanne Metro is the only such type of public transport in Switzerland. Its first stage was commissioned in 1991. The Lausanne metro has only two lines - M1 and M2. The first is a light metro line, and the second is an automated transport system of the VAL type.
The total length of routes in the Lausanne metro is 13.7 kilometers, and 29 stations serve passengers. Lausanne metro - the smallest city in the world with a full-fledged metro - annually carries at least 40 million passengers, being the only representative of this type of transport in the country..
The open first line M1 is marked in blue on public transport schemes. It resembles a high-speed tram that traverses its route through city streets and is not completely segregated from other modes of transport in Lausanne. The Blue Line starts in the city center and connects the old quarters with the suburb of Renan, where many of Lausanne's educational institutions are located. Only a small part of the route of the M1 train goes underground, and only three stations on this route are underground. Most of the tracks are laid on the surface of the earth, and the train overcomes the completely "blue" line in 20 minutes.
Lausanne's second metro line was inaugurated in 2008. Marked in lilac on schematic maps, the M2 was built on the basis of a cogwheel railway that was closed in 2002. Some of the paths of the "lilac" line coincide with the former route of the cogwheel, the rest has been rebuilt. Most of the M2 runs underground, and because of the too steep slope of the terrain, rubber trains are used on this line. The most hub station on the route is Flon. On it you can change to the "blue" line M1 and to the suburban railway. Trains cover six kilometers of M2 in 18 minutes.
Lausanne metro opening hours
Lausanne Metro opens at 6.30 am and runs until midnight. Train intervals are 10-15 minutes on weekdays and about 20 minutes on weekends.
Photos of Lausanne metro
Lausanne metro map