Trip to Switzerland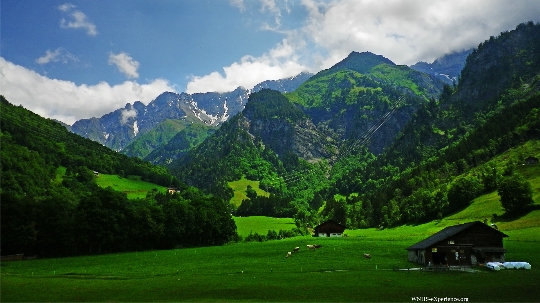 A trip to Switzerland will be an unforgettable journey. Here you will find the best ski resorts and a rich excursion program, so you will not be bored.
Urban transport
You can get around the cities using buses, trolleybuses and trams. At the same time, the traffic schedule exactly corresponds to the declared schedule, which can be found at any stop in the city. The ticket can be bought directly at the bus stop at a special ATM. To enter / exit the bus, you need to press a button, since the doors open only in this mode.
In many cities, you can buy passes «ephemeral», which are much more profitable than buying a ticket for each trip. At the same time, you can purchase a ticket with a 50% discount:
children under 16;
women over 62;
men over 65.
The single travel pass - Swiss Pass is very convenient to use, but it is beneficial only if your plans include transfers between cities. Since such a pass gives you the right to use all types of transport within the paid time period. These passes are of two types: Swiss Flexi Pass and Swiss Card..
You can buy such a pass by contacting any branch of the national tourism corporation. An additional advantage - in addition, you get a Swiss Family Card, which allows you to travel with you around the country and children completely free of charge. But only if they are not yet 16 years old.
Taxi
Taxis in the country are incredibly expensive, even by Western standards. For example, in Bern, you will be charged 5 francs per person for boarding, and then an additional 2 francs will be charged for each kilometer..
Railway transport
Railways cover the entire country, and trains run between major cities almost every hour..
But you need to remember that the fare is quite high. If you want to save money, then buy a round-trip ticket at once. In this case, you will be given a 10% discount. But a more substantial discount will be provided to you if the ticket is booked a few days before the trip..
Air transport
Since Switzerland is a small country, domestic flights are very poorly developed. It is very expensive to use planes as a means of transportation between cities, and therefore impractical.
Panoramic trains
The best travel option if you want to admire the nature of the country. The best routes are:
«Golden path»;
«Wilhelm Tell»;
«Glacier»;
«Voralpen»;
«Mont Blanc».
Photos