How long to fly from Pattaya to Moscow?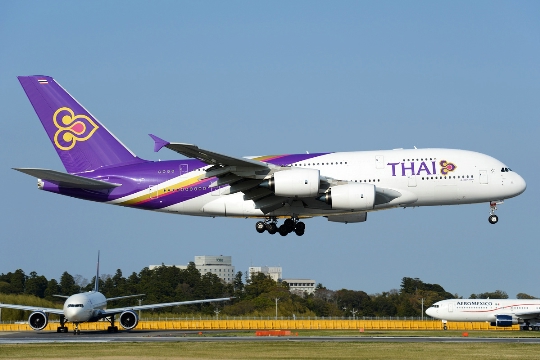 In Pattaya, you managed to visit a massage parlor, look into Mini Siam Park, relax on the beaches of Pattaya Beach and Jomtien Beach, go water skiing, windsurfing, go underwater hunting and walking along the River Kwai, as well as see a snake show on Snake farm? And now you are interested to know how many hours you will fly to Moscow?
How long is a direct flight from Pattaya to Moscow?
Pattaya and Moscow are separated by 7200 km, which means that you can fly home in about 10 hours.
Travelers should be prepared for the fact that Pattaya-Moscow flights are not cheap - they cost at least 27,800 rubles, and the price of tickets for connecting flights starts from 23,000 rubles (you can count on the purchase of such tickets in June, May and July).
Flight Pattaya-Moscow with transfer
If travelers are interested in connecting flights, then when flying Pattaya-Moscow, they can make a transfer in Bangkok, Koh Samui, Hong Kong, Phuket, Novosibirsk or other cities (such flights can take 14-24 hours). For example, if on the way to Moscow it is supposed to dock in Phuket ("ThaiAirways"), then the duration of your flight will be 14 hours, if in Hong Kong ("China Airlines") - about 18-19 hours.
Choosing an airline
Airplanes (Airbus Industrie A 330-200, Boeing 777 and other aircraft) of the following air carriers fly in the direction you need: "Transaero"; "Aeroflot"; "Utair"; "Thai airways"; "Korean air".
If we are talking about servicing charter flights in the direction of Pattaya-Moscow, then U-Tapao Airport (UTP) is responsible for them - from the central part of the city you can come here in 45 minutes by taxi or minibus (travel companies or a hotel can arrange your transfer).
The airport provides travelers with a pharmacy, a souvenir kiosk, duty-free shops, a post office, a jewelry store, a small restaurant (here you can have a snack before departure), an Internet cafe (you will be able to access the Internet from a desktop computer).
Things to do on the plane?
During a rather long flight, you can sleep, read, and also think about which of your loved ones to please with souvenirs bought in Pattaya in the form of Thai rum, incense, latex pillow (with this gift you will delight those who suffer from snoring), belts, bags, etc. crocodile skin wallets, beautiful framed butterflies, pearl jewelry, local cosmetics, coconut oil, colorful Thai paper fans, teak elephant and Buddha figurines.
Photos