Airport in Sharjah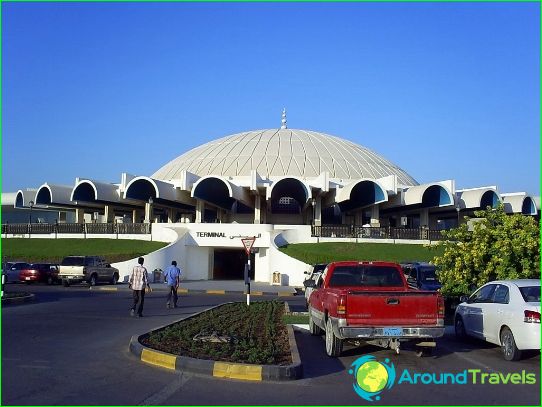 Sharjah Airport is one of the largest international budget airports in the UAE. The airport is located in Sharjah. It should be noted that the airport is conveniently located between two cities - Dubai and Ajman. Such a convenient location makes it easy to move around the country with convenient transport..
The number of flights made here is growing every year. There are charter flights from the airport to 300 different destinations.
History
The history of the current airport in Sharjah begins in early 1977, when it replaced the airport that has existed since 1932. The old airport was located in the city center. Fun fact: fragments of the runway can be seen on King Abdul Aziz Street.
Services
Despite the fact that the airport in Sharjah is not very large and has only one terminal, in terms of the quality of services it is in no way inferior to similar international airports..
Here you can find various shops, cafes and restaurants. Of course, there are ATMs for cash withdrawals. There is also a special playground for children at the airport. It is worth noting that a dry law has been introduced throughout the country, so airport passengers in Sharjah will not be able to buy alcoholic beverages..
In a separate part of the airport there is a Hala service, which provides paid maintenance services: assistance in passing formalities, rest, meals, drinks, etc. The service is available to passengers of any class.
How to get there?
Airport in Sharjah offers 3 types of transport - car rental, buses and taxis. Most often, tourists use public transport.
You can get to the city center for $ 1.50 by bus and $ 12 by taxi. Also, tourists often go to the nearest cities - Dubai and Ajman..
The easiest way to get to Ajman is by bus, for about $ 3. The bus will take the passenger to the central station, from where flights depart to any corner of the country.
Tourists usually take a taxi to the city of Dubai. The cost of the trip will be around $ 30, plus $ 5 for an intercity trip.
Sharjah airport photos