What to take in the UAE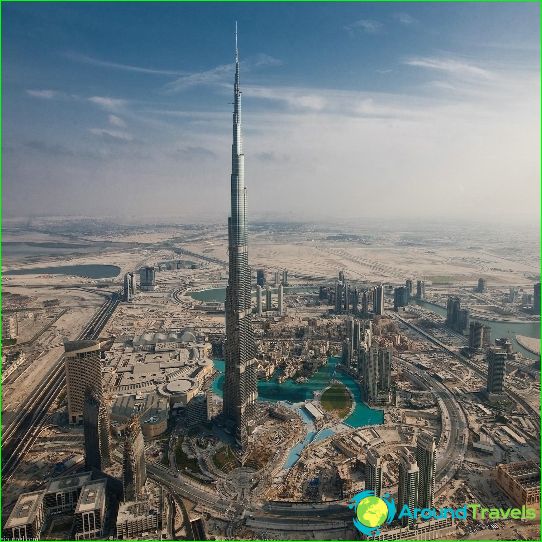 When preparing to leave for the UAE, you must remember about the peculiarities of the climate of this state. It is enough to bring comfortable and comfortable clothes with you in order to feel as comfortable as possible during the rest. If you are thinking about what to take in the UAE, use our recommendations.
Necessary things
In a country with hot weather, you will have to protect yourself from the scorching sun. Therefore, among the most necessary things you should definitely include a hat, sunscreen spray and dark glasses. It is worth considering that in all buildings in the UAE, including shopping centers and restaurants, air conditioners are operating at full capacity. Therefore, take with you a thin jacket, a long-sleeved shirt or a cape, so as not to overcool in the room..
Take into account the cultural traditions of the country. Try to dress so that things completely cover your body. Closed-up clothing is indispensable for going outside the hotel. Explicit outfits can cause discontent among the local population. If you plan to visit the United Arab Emirates between October and mid-spring, put a warm sweater in your suitcase. It is chilly in the evenings in winter. The air temperature there does not drop below +15 degrees, but if a breeze appears, the weather seems cold. Tourists will need a guidebook and an Arabic-Russian phrasebook.
What medicines are best to take with you
Be sure to bring your cold and flu medications. Due to the difference in temperature indoors and outdoors, tourists often catch colds. When going on vacation, take medications to normalize digestion, from poisoning, eye and ear drops, pain relievers, plasters, antibiotics and antiseptics. The necessary medicines can be bought at the UAE pharmacies. But it's better to have them on hand than to run around looking for the right drugs. If you take medications as prescribed by a doctor, and they contain narcotic substances, then you need to tell the customs officers about this. Otherwise, you will have to pay an impressive fine..
What to take in the UAE for a child
Suitable sunscreens are essential. Be sure to prepare a hat for your child. The first-aid kit should have tools that will quickly help the baby in case of a cold or poisoning. Place a light sweater or sweater for air-conditioned rooms in your bag. In the UAE, you will need bathing accessories: a mask, a swimming circle, glasses, fins, etc. This country has a huge number of wonderful water parks and beaches.
Photos of necessary things