Bus tours to Ukraine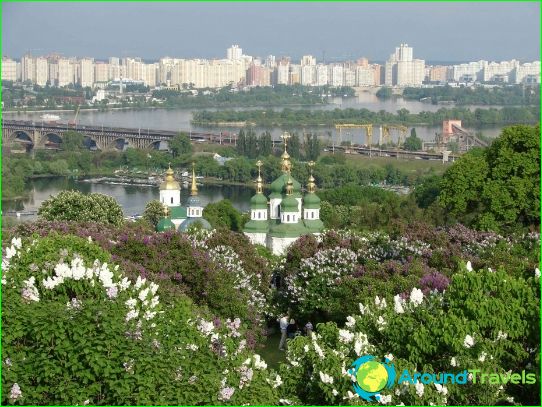 If you want to visit a cozy, hospitable and beautiful country, but don't want to go too far, Ukraine would be an ideal option for such a trip. This country surprises with the fact that in each of its parts the culture is completely different, although national unity is felt. Ukrainians are a very good-natured and cheerful people, they are always incredibly glad to guests..
Since Ukraine is the largest country that is completely located on the territory of Europe, you will hardly be able to travel around it in a week. For example, a train ride from Mariupol in the southeastern part of the country to Lviv in its western part will take a whole day, and you also want to visit the central regions of Ukraine. That is why bus tours to Ukraine are much more popular among residents of the post-Soviet space than other types of tours..
What is the convenience of a bus tour?
Bus travel is usually chosen with the aim of seeing as much as possible, but paying as little as possible. To some, such a tour may not seem very convenient, but its advantages are obvious:
You do not overpay for the flight.
You have a great opportunity to get acquainted not only with the largest cities of the country, but also with villages and small towns on the way to cultural capitals.
You can meet interesting people.
You see the real life of the country, without embellishment and deception.
You will be able to feel the atmosphere of travel, while saving a significant amount of money.
What to see in Ukraine?
Of course, you won't get a complete impression without visiting the main Ukrainian city - Kiev. Despite the fact that this city is very large, and the local population is constantly in a hurry somewhere, the atmosphere of Kiev does not disappoint anyone. Kievans are friendly people and passionately in love with their hometown. It is noteworthy that sightseeing tours to this city are usually designed for weekends, therefore, tourists will have only a day and a half to get to know the city, taking into account check-in, overnight stay and eating..
There are also many proposals for visiting the western part of Ukraine - Lvov, Uzhgorod, Carpathians. Tours to Bukovel, the famous ski resort, are very popular. Fans of outdoor activities and extreme sports prefer to come here in winter. National cuisine, the originality of the local dialect and magnificent views will not leave anyone indifferent. In the eastern part of Ukraine, there are resorts with sandy beaches and warm waters of the Azov and Black Seas. You can come here to relax as a whole group or as a family - your impressions of the rest will not deteriorate, even if you do not have a cheerful company..
Where not to rest in Ukraine?

Photos of bus tours to Ukraine