Yemen culture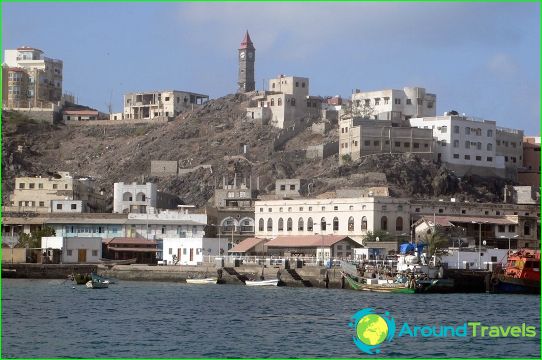 The ancient history of the country and its unique geographic location allowed the formation of amazing and original national customs, which are combined into the concept of "Culture of Yemen". This includes not only oriental architecture, colorful music, special folk crafts and industries, but also the cuisine of Yemen, which differs from other Arab ones in its set of spices and varied menu..
Sana from time immemorial
The capital of Yemen, the city of Sana'a was founded in the 1st century, although the settlements of ancient people existed here much earlier. Today it is the recognized Islamic center of the country: there are more than a hundred mosques in Sanaa alone. The historical heritage of the capital of Yemen is truly enormous. More than six thousand residential buildings have been preserved in the city, the construction of which dates back to the X-XI centuries. This circumstance allowed UNESCO to include the historical center of Sana'a in the list of World Cultural Heritage..
According to legend, the city was founded by the son of Noah, and the armies of Abyssinia and Persia fought for the possession of these lands. The most important sights of old Sana'a are its famous mosques, many of which have been decorating the city for several centuries:
The oldest mosque, called the Great Mosque, was built in the 7th century. It is dedicated to Jami al-Kabir.
The Salah ad-Din Mosque was erected in the 13th century, and its minaret, visible from various points of the city, in the 16th century.
Al-Bakiriyya Mosque at the end of the 16th century.
Souk al-Kat bazaar can also be referred to city attractions. The traditional oriental market is known as one of the oldest in the Arab world. Here you can buy not only fruits, oriental sweets and souvenirs, but also bargain with those who sell handmade shoes, outlandish lamps and mirrors in luxurious frames. Bargaining in the market is an indispensable part of Yemeni culture, and buying without bargaining can even offend the seller..
Islam and its influence
Religion has always played a huge role in the development of the culture of Yemen. It is Islam that leaves its mark on all areas of Yemeni life - from architecture to cuisine. This is not surprising, since 99% of the country's inhabitants are Muslims. The remaining percentage is represented by Jews, Christians and Hindus.
By the way, the main holidays in the country also coincide with religious dates. The most important are the birthday of the Prophet Muhammad and the night of his Ascension. The customs of the holy month of Ramadan are strictly observed, during which tourists are not advised to eat in public places before dark.
Photos