Holidays in Croatia in September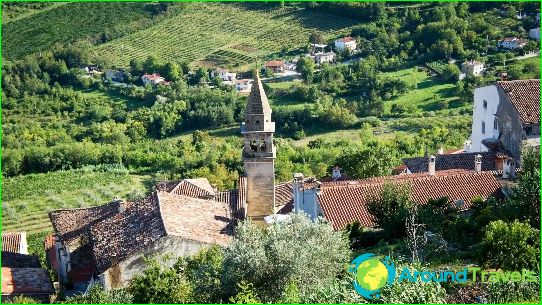 The weather conditions in Croatia in September can be really pleasing, because they do not at all resemble the autumn.
Croatian weather in September
«Indian summer» falls in the first two weeks of September. At this time, the weather is stable, so a beach holiday is possible. By the end of the month, the rains begin to fall more often, so tourists begin to feel discomfort. Temperature readings in each region of Croatia are special. This can be explained by the landscape heterogeneity of the territory. The lowest temperature indicators are established in mountainous areas, which include Plataka, Sleme, namely + 15 ... + 16C.
In Zagreb, temperature fluctuations are + 14 ... + 23 degrees per day. Approximately the same figures are recorded in Crikvenica, Opatija.
The southern regions of the Adriatic coast can delight you with warmth. In Dubrovnik, the air warms up to + 27 ... + 28C, from the third decade - up to + 23 ... + 25C. But by the night it gets colder by about 5 - 7 degrees.
In September, the amount of precipitation gradually increases. It should be noted that the northern regions are most affected by rain and moisture. In the southern regions there are 5 - 6 rainy days, in the northern - 9.
Holidays and festivals in Croatia in September
The beach season in Croatia is drawing to a close and cultural life is flourishing. Various activities attract many tourists who prefer a vacation in Croatia in September.
Zagreb hosts the World Theater Arts Festival for two weeks. Famous directors and theater companies become participants of the festival.
In the capital, you can visit the Rujanfest beer festival. Celebrities also perform during the festival. Rujanfest lasts ten days.
Needlewomen can visit Lepoglava at the Lace Festival.
People who are versed in Baroque music can visit the Varozhinsky evenings, which will allow you to present yourself at a ball, and life in an old castle.
In Umag in September, the Festival of Live Organ Music is held, which reveals the amazing facets of culture.
On September 16, many believers come to Rovinj, where religious processions are held in memory of Saint Euphemia the All-Praiseworthy.
Prices for travel to Croatia in September
Prices for holidays in Croatia in September are gradually starting to decline, but this is not so noticeable. Savings, in comparison with July - August, can reach 20%. Without a doubt, these savings are not felt as strongly as in the following months, but the rest can be truly wonderful..
Croatia - sights and cities

Holiday photos in Croatia