Luxembourg culture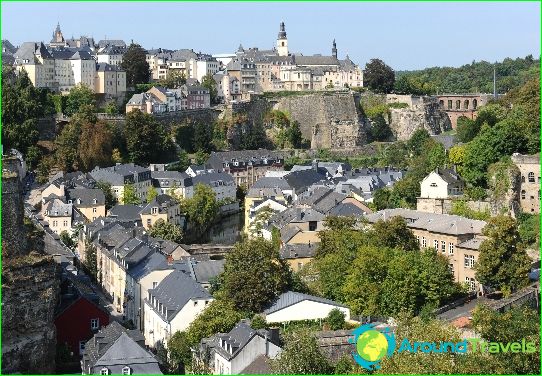 The Grand Duchy of Luxembourg is one of the smallest countries in the world in terms of area. Located in Europe, it has Belgium, Germany and France in its neighbors, and the culture of Luxembourg was formed under the special influence of these states..
From the early Middle Ages
The main cultural and artistic center of the country since the 7th century was the monastery in Echternach. Its masters made skilful miniatures, in which one could guess at first the Irish, and by the end of the 10th century and Germanic traditions. Carvers decorated the Gospel with frames made of bone plates. Gold, ivory and silver were used to decorate sacred books..
The architects of medieval Luxembourg built castles and fortresses, most of which, unfortunately, have not survived to this day. Temples built in the XIV-XVI centuries were richly decorated with sculptural works.
In honor of the duke
One of the main architectural landmarks of the capital of the duchy is the Adolphus Bridge. It connected Lower and Upper Luxembourg during the reign of Duke Adolf in the early 20th century. The single-arch bridge is unique in that at the time of its construction it became the largest stone structure of its kind in the world. Its length was 153 meters, and the length of the arch exceeds 80 meters..
The visiting card of the city and a piece of medieval culture in Luxembourg is called the Cathedral, erected in honor of the Mother of God. The temple serves as an example of late Gothic.
The main treasure of the Cathedral of Our Lady of Luxembourg for many decades is the miraculous image of the Comforter of the Sorrowful, acquired at the end of the 18th century. The temple houses the tomb of the Great Dukes and the tomb of the King of Bohemia John the Blind.
Musical Luxembourg
Being close to Germany, the duchy could not but fall under her musical influence. In the culture of Luxembourg, certain "German" notes are clearly traced, and the annual music festivals in Echternach are very reminiscent of the same holidays in Germany. Pop singers keep up with their colleagues in other countries of the Old World and have even won such a prestigious competition as Eurovision more than once..
Photos