Slovenia airports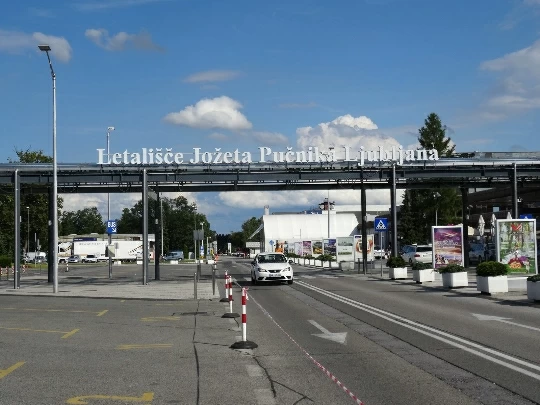 The most popular way to go on vacation to Slovenia is to buy airline tickets. Despite its modest size, the country has three airports with international status. They are located on the Adriatic Riviera, in the capital and close to the famous ski resort of Maribor. Slovenia airports have excellent infrastructure that allows the traveler to feel comfortable while waiting for departure and upon arrival..
Slovenia International Airports
The airport in Ljubljana is the main air gate of the country, from where you can easily and conveniently get to any climatic or lake resort.
Portorož Airport is ideal for guests of Slovenia wishing to indulge in a beach holiday on the Adriatic Riviera.
Maribor Airport is the most convenient airport for winter sports fans. Its location in the immediate vicinity of the famous Montenegrin ski resort plays an important role in planning winter travel routes.
Capital gates
Slovenia Airport, built 20 km north of the center of Ljubljana, bears the name of Josef Pucic. Most European airlines operate regular flights here, including Air France, Czech Airlines, EasyJet, Turkish Airlines, Finnair, Montenegro Airlines and others. The largest number of flights is operated by the national carrier Adria Airways, while Aeroflot delivers Russian travelers to Ljubljana. The flight time from Moscow is about three hours. In the summer season, the schedule is supplemented by charter flights from other cities of the Russian Federation.
At the services of passengers of the airport in Ljubljana - duty-free shops, currency exchange, car rental, taxi service, car parking and restaurants.
Any information about the operating hours of the facility and the flight schedule is available on the website - www.lju-airport.si.
For a beach holiday
For tourists arriving in the country who prefer a beach holiday in Slovenian resorts, the easiest way is to use Portorož airport, whose terminal is located just 6 km from the famous Riviera. In summer, it opens at 8:00 and runs until 20:00, and in winter it closes at 16:30, taking only regular domestic flights..
Information for passengers on the website - www.lju-airport.si
Active and athletic
Slovenia's airport in Maribor is the most convenient for those who arrive in the country on the ski slopes. Local airlines fly here, and in the high season - and some European charters..
Additional information can be found on the website - www.lju-airport.si.
Transfer from Slovenia airports
You can get from the capital airport to the city by taxi or public transport. The issue price will be about 40 and 4 euros, respectively (information as of September 2015). Regular bus departs from the terminal approximately once an hour.
Six kilometers from Portorož airport to the beach hotels can be reached by taxi or by a car ordered from the hotel. The transfer service is provided to its guests by almost all hotels in the resort.
Photos