Rostov-on-Don airport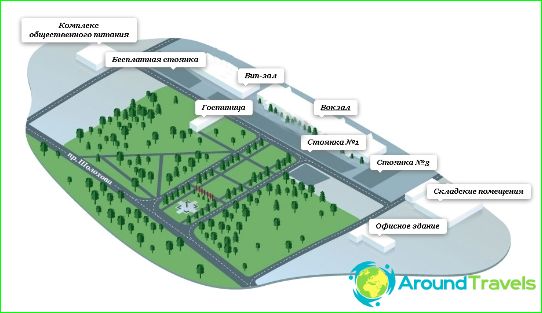 The modern airport in Rostov-on-Don is considered an important transport hub in the Russian Southern Federal District. It is a complex that is located on four hundred hectares. This airfield meets all the existing requirements of an international organization in charge of a civil organization. And this means that the airport is ready to take over almost all types of international air routes..
The area of ​​local passenger terminals is more than seventeen thousand square meters, and about six hundred passengers on domestic flights and about four hundred and fifty passengers on international flights are served per hour..
The total area of ​​the cargo terminal is more than seven thousand square meters. This also includes warehouses (about four thousand square meters). The warehouses are equipped with a mechanized complex that handles cargo. There is also inspection equipment here..
Passengers of this airport can use both air ticket offices and ticket offices from railway stations, representative offices of various airlines, kiosks where you can buy souvenirs, as well as purchase printed materials. Here it is also possible to use the services of currency exchange offices, counters where you can order rental cars and order a taxi, car park services, ATMs that accept various plastic cards..
A high-quality level of service is ensured by the presence of a business salon, a special VIP hall with increased comfort indicators for all factors. Inside the airport complex, a technology is introduced that is responsible for sound notification and forty-nine monitors are placed, allowing you to visually familiarize yourself with information data.
Not far from the airport (on the territory of the station square) there is a hotel with rooms of various categories, a snack bar, rooms for a mother with a child.
The airport has an excellent system of measures aimed at aviation security. This ensures the implementation of a set of measures related to the prevention of possible illegal interference. The airport itself is constantly developing and improving.

Photos of Rostov-on-Don airport