How much to fly from Sochi to Moscow?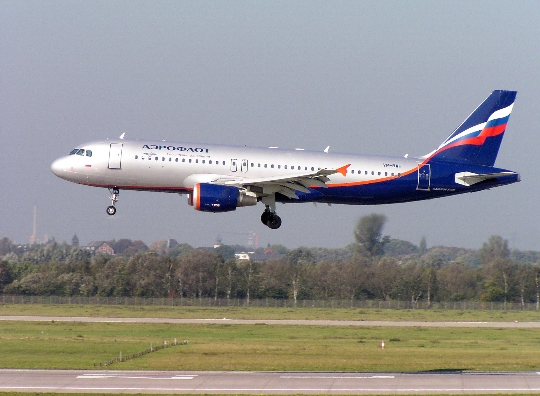 On vacation in Sochi, comfortable beaches, mountain gorges, waterfalls, turbulent rivers, flowering meadows, snow-capped mountain peaks, tempting caves were waiting for you, which means that various types of recreation - educational, beach, active ... But now it's time to think about flying home.
How long is a direct flight from Sochi to Moscow?
On average, a flight in the direction of Sochi-Moscow (you will have to cover a little over 1,300 km) takes 2 hours and 10 minutes. But the duration of the flight is influenced by which airline the passenger chooses (time differences depend on what types of aircraft the airline uses and in accordance with what established standards it operates).
So, for example, if you fly with "S7", the duration of your flight will be 2 hours 25 minutes, if from "Transaero" - 2 hours 05 minutes, and if from "Utair" - exactly 2 hours.
If you are interested in the price of a Sochi-Moscow air ticket, then it will be at least 3500 rubles.
Flight Sochi-Moscow with a transfer
With regard to connecting flights, the duration of the flight in this case can take from 6 to 16 hours.
If your flight in the direction of Sochi-Moscow is made taking into account the transfer in St. Petersburg, then its duration will be 6 hours 05 minutes, if you have to make a transfer in Yekaterinburg, then you will land at the desired destination after 6 hours 50 minutes.
Choosing an airline
Direct flights Sochi-Moscow are carried out by about 10 major airlines (most of them are representatives of Russian airlines), which are represented by the following air carriers (you will be offered to board Boeing 737-500, Airbus Industrie A 310, 320, 319, Boeing 737-800 and other airliners): "Aeroflot"; "S7"; "Transaero"; "SkyExpress", "Utair", "Ak Bars Avia" and etc.
It should be noted that there are approximately 29 flights daily in this direction..
The Sochi-Moscow flight is serviced by the Sochi-Adler Airport (AER). Here for travelers there is everything you need - while waiting for the flight, you can look into one of the shops or buy the latest newspapers in the corresponding kiosk, use a luggage room and an ATM, have a snack in a cafe (you can find more affordable prices in "Subway"), relax with children in a room specially designated for them, resort, if necessary, to the services of a pharmacy or a medical worker (there is a first-aid post).
Things to do on the plane?
On the plane, you can not only read printed publications, but also think about which of your relatives you will please with certain souvenirs (plates with seascapes, souvenirs with Olympic symbols, chestnut honey, Krasnodar tea, dishes decorated with Gzhel painting) bought in Sochi.
Photos