Children's camps in Volgograd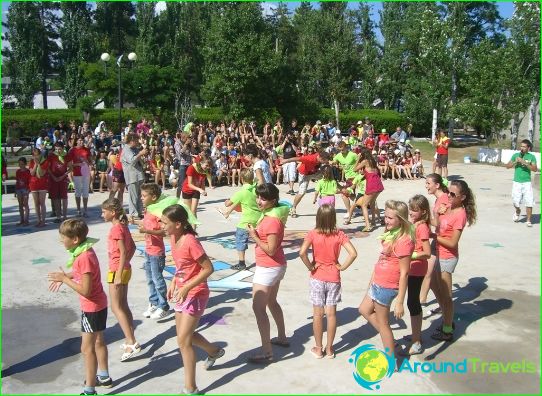 The Volgograd Region is considered one of the best regions in Russia in terms of organizing children's health-improving recreation. Children's camps in Volgograd pay close attention to the quality of recreation, health improvement and development of children. During school holidays, more than 112 thousand children rest in country camps in the region. In summer, at least 700 day-stay camps, as well as 40 out-of-town camps, work in Volgograd. Volgograd schoolchildren at the expense of the budget also go on vacation to camps located on the Azov and Black seas.
Features of the organization of recreation in the camps
The camps of the Volgograd region are located in places with clean ecology. Many of them invite children all year round. The average duration of a shift is set by the norm and is three weeks. If desired, the period of stay of the child in the camp can be extended up to a month. Popular children's camps in Volgograd can accommodate up to 400 children in one shift. Vouchers to such institutions are sold through sales. There are also vouchers on a preferential basis, which are provided through the Social Insurance Fund or trade unions..
To register a child in the camp, the following documents are required:
voucher,
medical certificate,
medical insurance policy,
birth certificate.
Children's camps in Volgograd accept schoolchildren from all over Russia. Local health camps have a number of advantages over institutions located in the south. Rest in the Volgograd region is an opportunity to be close to home, familiar climatic conditions, forest air and a river. Children's health camps are located in green areas. They have a well-developed infrastructure: sports grounds, game rooms, cinemas, trampolines, gazebos, etc. In summer, outdoor activities in Volgograd are possible. In the camp, the child acquires new skills and useful skills. Out-of-town children's recreation varies depending on the interests of schoolchildren. It can be sports, health, linguistic, acting or any other type of recreation. Trade unions or companies offer vouchers for their employees at low prices. If you decide to purchase a ticket to the camp on your own, then it will cost more. In this case, you can buy several vouchers at once, having agreed with your friends. Wholesale purchase will be accompanied by a discount.
What objects of Volgograd are interesting for children
During their holidays, schoolchildren attend numerous excursions. The main object that deserves attention is Mamaev Kurgan. You can get there by metro (light rail). Another attraction of the city is the Stalin Museum, which is located in the cultural center of Stalingrad. There is also a museum panorama «Stalingrad battle».
Photos of children's camps in Volgograd