Holidays in Spain in August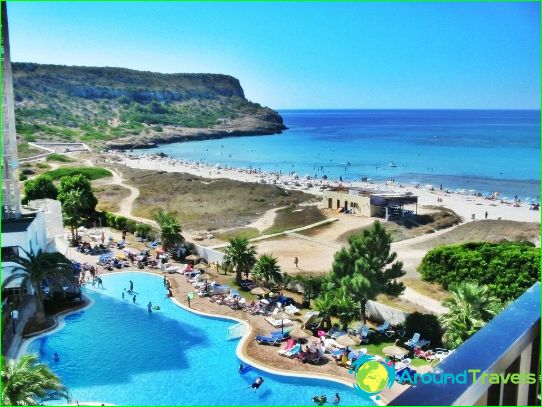 Those who choose the Spanish coast have a dream to rest in a real kingdom. This very proud country is proudly ready to offer its guests a variety of pastime options. A tourist who decides to choose a vacation in Spain in August will get excellent chances to spend time fun, interesting and entertaining. August will be remembered for the large number of holidays taking place in different parts of the country.
Weather in Spain in August
July stubbornly does not give up its positions, and although the last month of summer comes according to the calendar, the weather conditions remain practically at the same level. The heat continues, the water temperature on the sea coasts is at maximum heights, the temperature column in the air is also not going to drop below +29 ºC. Even the Spaniards themselves do not want to work, preferring to pack their bags and take tickets to the sea.
By the end of the month, autumn begins to remind of itself, on some days the sky can be covered with clouds, summer cries with rains, and sometimes real showers. Tourists prefer to move to the southern coast of the kingdom, where the heat is easier to endure due to the proximity of the sea.
Spanish bullfight
This beautiful and mesmerizing performance has long been the hallmark of the kingdom. Despite some cruelty and individual calls to ban bullfighting, it is impossible to imagine Spain without this spectacle..
It all starts in mid-July, has a long tradition and strict rules. Bullfighting is not only a fight between a huge bull and a man. The sharpness of the movements of the matador and the primitive beauty of the animal play an important role..
The feeling of pride among the locals and respect among the guests of the holiday evokes the solemn appearance of all participants in the bullfight, and they appear in front of the surprised spectators in a certain sequence.
Senor Tomato
The last Wednesday of August turns bright red in Buñol - this is how the Tomatina holiday comes to the city. Not scarlet blood flows through the streets, but streams of tomato juice, the streets are covered with a thick layer of paste.
Real battles unfold on the square, and the shells, delicious ripe tomatoes, are brought up by trucks. Initially, tomato duels took place between local residents, but now tourists are becoming active participants in the process..
Moreover, the congress of "fighters" in Buñol begins long before the holiday, and the local residents will have to destroy its consequences for a long time. But they make good money on tourists during the holiday, and they are provided with vivid memories..
Photos of holidays in Spain