Airport in Boston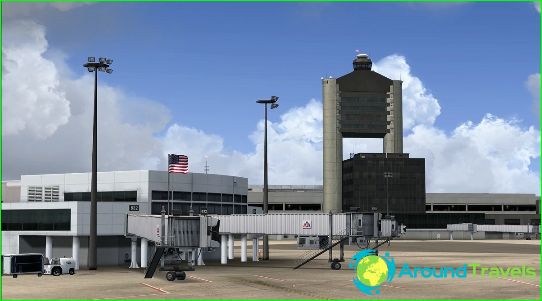 Logan Airport is located near Boston. It is named after the hero of the Spanish-American War, General Edward Lawrence Logan. The airport is one of the twenty busiest airports in the United States and ranks seventh in terms of international passenger traffic. The airport annually serves about 30 million passengers, of which more than seven million are international.
Most of the flights within the country are made from here, there are also air connections with Canada, Europe and Mexico..
A local attraction of the airport is its control tower, which is more than 30 meters high..
At the moment the airport has 6 runways and 4 terminals.
History
The airport in Boston begins its history in the fall of 1923. At that time, it was mainly used by the US Air Force. The first passenger flights began to be operated only in 1927..
After the 30s of the last century, the airport gradually expanded. In 1952, it became the first in the United States to be connected to the city by rapid transit. In 1956, the airport was named after General Logan..
The first non-stop flights on wide-body Boeings began in 1970, when regular flights to London airport began. 4 years later, the airport took the second place in terms of international flights.
Terminals
Logan Airport offers its passengers a variety of services that they may need on the road. There are cafes and restaurants in all four terminals, the widest selection of dishes is presented in Terminal C. Also, in the same terminal there is a large number of shops, more than 20, where you can buy almost any product.
In addition, there is a beauty salon, an art gallery, and a massage room on the territory of the terminal..
All terminals have access to wireless Internet.
Terminals A and C have playgrounds for children and a mother and child room.
Of course, there are standard services - luggage storage, ATMs, post office, etc..
Transport
The airport is connected to Boston by several types of public transport - buses, taxis, subway and water taxi.
Free buses run between all terminals.
Boston airport photos