Car rental in the Canary Islands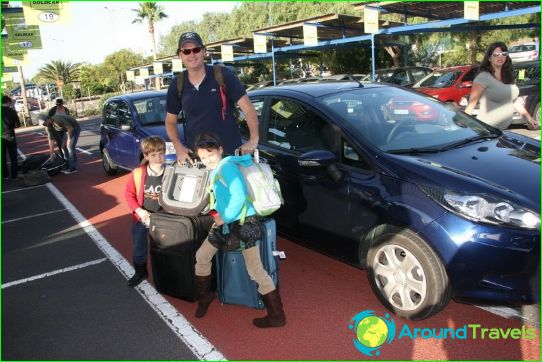 Car rental is a fairly common and popular service in the Canary Islands. There are many agencies here that are ready to offer car rental in Tenerife, Lanzarote, Gran Canaria and other islands. Among the distributors there are both leaders and outsiders. The first ones receive the main profit from turnover, having a well-known name and a good reputation among customers. Outsiders practice hidden commissions and fines, which are prescribed in small print, just like they do in our banks.
Car rental insurance in the Canary Islands
Perhaps this is the main point that should be taken into account when deciding which company to rent a car from. Any car rented out is fully insured against any type of damage. However, a cunning landlord, chasing extra profit, may indicate in the rental conditions a specific list of damages that are not covered by insurance. This is damage to tires and rims, glass and mirrors, seats, as well as the loss of keys or refueling with the wrong type of fuel, etc..
It is important to clarify what types of damage are not covered by the terms of the contract, they can be found in advance on the company's website. If you cannot find such information on the site, then ask to send a sample contract so that you can carefully read it.
Many companies even offer full risk insurance, but only for an additional fee. Even with such a mark-up, the offer can be profitable. However, deciding to rent a car in the Canary Islands without full insurance, still check first the amount of fines for various damages and loss of keys..
Not «get fooled» on provocations of car rental companies in Tenerife and other islands, when they demand to pay a deposit at the moment when you reserve a car on their website. Usually, the companies do not provide any advantages for this, and you may not even be met at the destination airport. There are enough offers without prepayment for reservations on all islands.
For example, in Tenerife, car rental companies prefer to receive a deposit and payment from the client's bank card at the time of the transfer of the car. Sometimes on the spot, such agencies are ready to accept even cash, although at the same time on their website it may be written that they only work with non-cash payments. But the fact that early car booking is always cheaper than renting at the airport is a true truth..
Who to take the car from?
If you know a little bit of English or Spanish, be sure to contact the Spanish. Since the compatriots in the car rental market in the Canary Islands cannot withstand the competition. The only convenience is that they speak your language.
Photos