Coast of china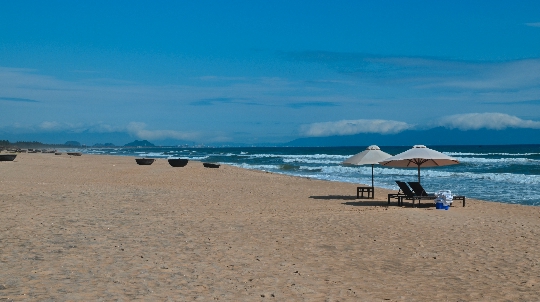 On the coast of China, those who want to relax at the resorts occupying the 18,000-kilometer coastline, as well as get acquainted with the ancient history of the country and its originality, flock..
Resorts of China on the coast (benefits of relaxation)
The South China coast is famous for its tropical landscapes, which can be admired by climbing the Ma An volcano, thermal springs (do not forget to plunge into them), rafting opportunities (mountain rivers are at your service); and the northern coast of the Bohai Bay will invite you to relax in Baidahe - a resort on the 10-kilometer coastline of which high-class hotels and sanatoriums are built.
Cities and resorts of China on the coast
Guangzhou: resort offers animal circus at night circus "Changlong", to the predatory inhabitants of the deep sea and dolphin show in the aquarium "Ocean world"; have fun at the water park "Chimelong Water Park" (the following attractions are popular among visitors:"Fast racing", "Great trumpet", "Gushing path", and also there is "drifting river" and a pool with artificial waves, and regular events such as Hawaiian nights, laser shows, Brazilian carnivals are held) and an amusement park "Chimelong paradise" (it is equipped with 100 rides, water slopes, racing tracks on which you can ride motorbikes, a safari park and a crocodile farm); spend time on the beach (showers, sun loungers, storage lockers) in the Liwan area.
Dalian: in this city you can relax on the beaches "Xinghai" (here you will find snack bars, changing rooms, showers, storage rooms, points where you can rent 2,3,4-wheeled bicycles, catamarans and electric cars), "Shell" (thanks to the large waves, you can go surfing here, as well as, if you wish, eat in a cafe "Tavern" or "Scarlet Sails", swim in the pool, divided into a children's and an adult area) or"Xiajiahe" (it is equipped with showers, sun loungers, a grocery supermarket, a windsurfing equipment rental point), visit the Dalian Beer Festival (July-August), an amusement park "Discovery Land" (do not ignore the attractions "Wheel", "Wave", "Cogwheel", "Giant Tower", "Green Monster", "Rafting on a plate", "Condor", swing-pendulum "Viking", roller coaster "Flying Dragon" ) and the water park "Dalian Aerbin Water Park" (there are about 15 slides, a circulating river, a massage pool, rooms where you can play bowling and billiards, go rollerblading, sing karaoke, and you can also hang out on a large dance floor at a local nightclub).
Sanya: here you will be offered to acquire pearl jewelry, go to the monkey island (here you will be shown circus performances with the participation of monkeys), to the Crocodile and Tiger Zoo, the Butterfly Museum and the park "The end of the world" (here you will see "Labyrinth for lovers" and "Stone - bachelor's refuge"), visit the Sanya Nanshan temple, visit the Sanya Bay beach (here you will find showers, diving centers, surf areas, oases with palm trees, points where you can rent a boat or speedboat) and Yalong Bay (you can ride a hydro motorcycle, rent an air mattress, go snorkeling).
Not sure where to go for a beach holiday? Feel free to buy a ticket to Hainan Island (the year-round nature of this holiday destination is due to the fact that the island lies in the tropics).
Photos