Bus tours to Crimea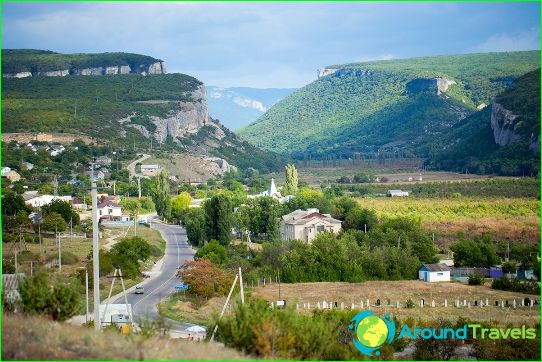 Crimea amazes with magnificent landscapes, an abundance of offers for seasonal recreation and the presence of representatives of a wide variety of cultures and nationalities who have historically gathered and are trying to get along on a small peninsula. Every year Crimea attracts thousands of tourists to their lands, and every traveler considers it his duty to taste Crimean wines, look at the Crimean palaces and climb at least one mountain. Bus tours to Crimea allow you to explore most of it without thinking about the correctness of the chosen path or the amount of money that will have to be paid for parking and overnight stay. Traveling to Crimea by bus can be called an economy tour.
Attractions of Crimea
The calm and majestic Crimea attracts with its nature, historical monuments, and a variety of national cuisine. Wildlife lovers come here to indulge in their own thoughts in the mountains, but adherents of civilized recreation will have something to do here. For example, excursions to the palaces of the Crimea are very popular:
Vorontsov Palace.
Livadia Palace.
Princess Gagarina's palace.
Yusupov Palace.
Khan's palace.
Many attractions are located in the city of Yalta. Here you can enjoy a walk in the greenhouse with live butterflies, relax on a pebble beach, visit a fair or an open-air cinema. Also, you should definitely visit the huge zoo located near Yalta, adjacent to the Polyana Fairy Tales. Some guided tours also include visits to some museums related to military history..
Seasonal vacation
On the beaches of Crimea, you can not only have a good rest and soak up a rented sun lounger, but also go diving or ride a boat. Children's camps and diving bases are what Crimea is proud of. If you decide to buy a ticket for a trip on a small steamer or speedboat, you will most likely meet playful dolphins and huge jellyfish in the sea. Some diving bases provide unique underwater excursions, during which you will even see the wreckage of ships left after shipwrecks or deliberately dumped during hostilities..
Benefits of a bus tour
Comfortable buses will provide you with relaxation in the cabin and maximum convenience throughout the trip. A professional guide will not let you get bored, telling Crimean legends and retelling the most interesting pages of the history of these lands. Each guide knows several variants of the origin of the names of the Crimean mountains, which will surely interest even the smallest travelers. Despite the fact that the road will take a decent amount of time, you will hardly feel fatigue at the end of the trip, and the financial costs will be so small that you will certainly want to visit the beautiful Crimea again.
Photos of bus tours to Crimea