Iceland resorts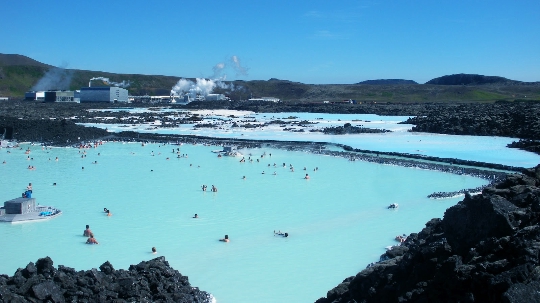 Quiet and dormant, this northern island may seem only at first glance. On closer examination, the Icelandic land turns out to be quite interesting and attractive to study, and in the famous Valley of Geysers no, no, and a column of hot steam and water will rise up many meters, proving once again that there are no boring countries and territories in the world, even if they are small and compact. However, Iceland's resorts can even boast of high-class spas based on natural thermal waters, and its national parks allow you to get a little closer to nature, natural, wild, but very picturesque.
What to do for an active person?
There are no beach resorts on the island - Iceland is too cold for swimming and sunbathing. But there are plenty of opportunities for active recreation here, and any tourist is able to choose a business to his liking:
Go hiking in Icelandic national parks, some of which lie in the area of ​​large glaciers. Particularly active travelers prefer ice climbing on frozen waterfalls, less advanced ones are content with photographing the opening shining splendor.
Large river rafting in the southern part of Iceland is a quality outdoor activity organized in compliance with all safety rules.
Another popular Icelandic trick is whale watching during the summer, when huge giants come to the local waters to feast on plankton..
Iceland cannot yet offer large ski resorts to its guests, but the city of Akureyri in the north of the country is able to satisfy the needs of skiers and snowboarders of even the highest class. Wealthy athletes head to Akureyri for heli tours.
On pressing issues
Iceland is not a cheap country, and therefore hotels, food and other pleasures here cost a pretty penny. You can save money by choosing the right hotel that best matches the level of the tourist's wallet. The country has hotels with a different number of stars on the facade, as well as guest houses, campgrounds and hostels. You can even rent gazebos with partial amenities on local farms or a room in a simple Irishman's apartment on special Internet resources..
By the way, the airport in the capital of Ireland is closed for the night, so you won't be able to pass the time until the morning flight on the floor in the departure hall..
Photos