How long to fly from Amsterdam to Moscow?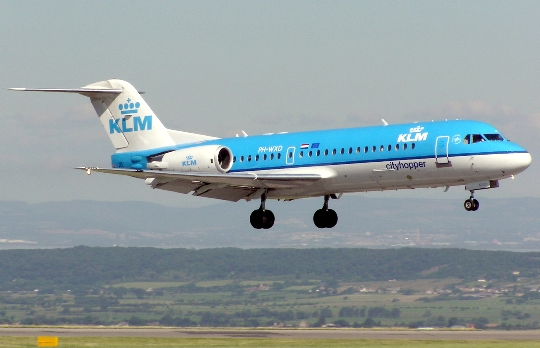 In Amsterdam, you probably managed to go for a walk along the canals, see the Royal Palace and the Red Light District, look at the original Dutch houses, rent a bicycle to move around the city, visit the Rembrandt Museum, walk through the flower market, taste a sandwich with Dutch herring ... have already packed your bags and are wondering about the duration of the flight in the opposite direction?
How long is a direct flight from Amsterdam to Moscow?
2150 km is the distance of Amsterdam from Moscow (the flight will last 3 hours). For example, airlines "KLM" and "Aeroflot" will take you home in 3 hours 5 minutes.
Those who buy a ticket from Amsterdam to Moscow should be ready to pay about 20,000 rubles for it (low prices please travelers in April and May).
Flight Amsterdam-Moscow with a transfer
Leaving Amsterdam and heading to Moscow can take a closer look at connecting flights (they can stretch for 5-21 hours), involving a transfer in Munich, Frankfurt am Main, London, Minsk, Geneva, Vienna or other cities.
When flying Amsterdam-Moscow with a transfer in Minsk ("Belavia"), you will land at home after 5 hours, in Vantaa ("Finnair") - after 7 hours, in Hamburg ("Lufthansa") - after 5.5 hours, at Madrid (Air Europa) - after 10 hours, in Rome ("Alitalia") - after 6.5 hours.
Are you planning to have 2 transplants? For example, connections in Zurich and Geneva ("Swiss") will increase your air travel by 10.5 hours, a flight through Vienna and St. Petersburg ("Austrian Airlines") will extend your trip by 9.5 hours, and through Zurich and Vienna ( "Swiss") - at 17 o'clock.
Choosing an airline
Flights in this direction are operated by such air carriers using Boeing 737-399, Embraer 195, Fokker 70, AirbusA 321-100, Canadair 900, Fokker 100 and other aircraft such as: Aeroflot; "KLM"; British Airways; Estonian Air; Finnair.
The airport Schiphol (AMS), located 17 km from the city center, is responsible for servicing the Amsterdam-Moscow flight. Here you can buy a variety of goods at the Schiphol Plaza shopping center, admire art objects (there are expositions at the airport at his disposal by several museums), experience the effect of a face mask in the spa, try your luck at a local casino, withdraw money at 24-hour ATMs, go up to the terrace located on the roof of the airport to get a better look at the planes soaring into the sky. In addition, children here can frolic on the playground, and couples in love can register a marriage (there is a special department).
Things to do on the plane?
On the flight, do not forget to finally decide who to present the souvenirs purchased in Amsterdam as a gift (Dutch shoes "klomps", jewelry with diamonds, designer clothes, bulbs of Dutch tulips, figurines of Amsterdam houses and mills, cheese, tea, juniper vodka, porcelain in blue and white).


Photos