Holland cities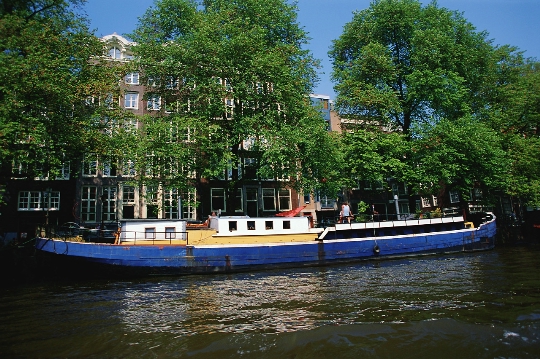 Going on a tourist trip to the Kingdom of the Netherlands, you should pay attention not only to the capital of the country. Big and small cities in Holland are a huge and interesting world, and they can tell about the customs and traditions of their inhabitants much more than just Amsterdam.
Metropolitan things
Nevertheless, it is customary to start tours to Holland with a visit to the capital of the country. Amsterdam is a city that is unlike any other and the reason for this is its special architecture, and the atmosphere of a certain freedom and permissiveness, and amazing museums, and even the weather, surprising with its inconstancy and changeability. The majestic buildings, designed by the world stars of architecture, captivate the traveler at first sight, and the number of the capital's attractions on a planetary scale does not allow you to get bored even for a minute. And also Amsterdam is an impressive imagination of museums and art galleries with unique paintings, whose value for the development of world culture has long ceased to be calculated in monetary terms..
Bohemia and sophistication
Just a couple of words, and every inhabitant of the Kingdom of the Netherlands understands that we are talking about Rotterdam. This city in Holland is not only one of the largest ports, but also home to trendy shops and restaurants, modern art galleries and popular nightclubs. Here, each quarter has its own face, and any cafe has a special charm and delights in the kitchen. Blaydorp Zoo and a tour of Rotterdam Harbor, a visit to the Maritime Museum and a bird's-eye view of the city from the observation deck of the Euromast Tower - this is the minimum program for everyone who happens to be in the capital of the Dutch bohemia.
Early modern chic
Art Nouveau flourishes in this city of Holland. Here the designer Rietveld worked, according to whose designs the famous architectural structures were built. One of them - Schroeder's house - is included in the UNESCO World Heritage List. And in Utrecht, there are ancient gardens near the cathedral and a very impressive building of the main building of the local university..
Exploring the calendar
Holland cities host a huge number of seasonal events, festivals, exhibitions and celebrations. In winter, each city offers a rich Christmas program with fairs and festivities. In spring, flower festivals are traditional, and in summer, it is a paradise for fishing enthusiasts. In autumn, guests are invited to open cheese markets in all cities in Holland, the Festival of Living Statues in Arnhem and horse races in Maastricht.


Photos