Education in New Zealand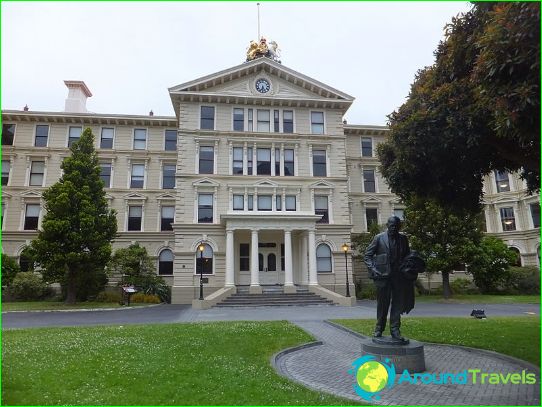 Foreigners love New Zealand. And all thanks to the fact that the country is famous for its high standard of living and safety, exotic nature and excellent ecology, as well as high-quality and relatively inexpensive education..
Benefits of studying in New Zealand:
The opportunity to learn English while simultaneously surfing, rock climbing or mountain skiing;
British model of education (language of instruction - English);
New Zealand education is in demand abroad, the diplomas obtained here meet international standards.
Higher education in New Zealand
To enter an educational institution, you need to pass an English test and, if necessary, enroll in an intensive language course.
To become a bachelor, you can enroll in a vocational and technical educational institution (prestigious specialties are "management", "tourism", "Information Technology") and study there for 3 years. Those who want to study business and architecture should go to the University of Auckland, and those who want to connect life with medicine can go to the University of Otago..
Many polytechnics offer both long-term and short-term courses. So, for example, you can enter the Eastern Technological Institute and master such an interesting specialty as "Viticulture and winemaking". Graduates of this institute will receive a bachelor's degree in viticulture and winemaking.
To enter a New Zealand university, Russians will have to study at a higher educational institution in their homeland for at least a year, get a secondary education in a New Zealand school (they study here for 13 years) or complete their studies at the preparatory department at the university, which the future applicant plans to enter..
Language schools
Studying English in New Zealand language schools is effective and prestigious. Teaching is usually conducted in groups. Before being assigned to a particular group, the student will be asked to take a test to check the level of knowledge. In these schools you can prepare and take IELTS, CAE, FCE and other tests.
Important: in addition to learning the language, these schools provide cultural events and excursions for students.
Work while studying
During their education, students can work a maximum of 20 hours per week. You can find jobs in educational institutions, job centers and local newspapers..
Having received a diploma at a university in New Zealand, you can easily find a job both in this country and abroad..
Photos of educational institutions in New Zealand