New Zealand Holidays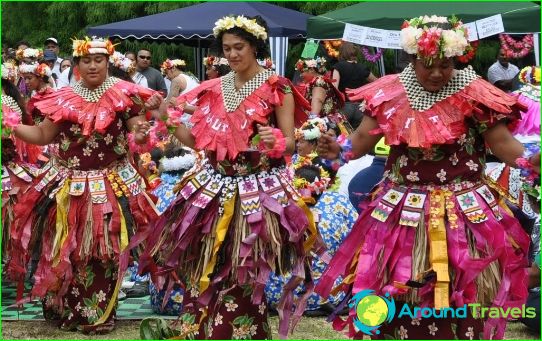 New Zealand is rich in numerous festivals and holidays. During their visit, guests of the country plunge into a whirlpool of unusual, and sometimes even exotic events..
New Zealand holidays offer a rich program. It is physically impossible to visit all the events of these emerald islands. But you still need to know about the brightest and most impressive events. It is likely that your trip will be timed to coincide with one of the grand festivities.
Sheep Shearing Championship
The second name of the holiday is «Golden scissors». The best sheared people of the country come here to measure themselves. And for a whole week, they stubbornly and tastefully cut the resisting artiodactyls to the sounds of incessant bleating.
Do not think that this is an ordinary show. Not at all. Everything here is more than serious. Experienced judges of Masterton (the town where the sheep barbers' competitions are held) follow the progress of the fight, recording all the results. The best are universally recognized and become local stars until the next championship, where the younger and more stubborn set new records..
Kiwi festival
It is New Zealand that is the main supplier of kiwi. The town of Te Puke is surrounded by numerous plantations, where these amazingly tasty fruits ripen.
Every May there is a festival where farmers show off the giant specimens that have grown in their fields. Here you can also enjoy golden kiwi. They are softer and sweeter than our usual green fruits..
Numerous tents are stocked with local treats. You will be offered to buy a piece of cake, jam, juice, preserves, the main ingredient of which is precisely kiwi. At the end of the celebration, a beauty pageant is held, where the most beautiful girl is proclaimed the Queen of Kiwi.
Kite festival
This is one of the country's favorite family holidays. The festival takes place at the beginning of April, since it is at this time that the air currents are most favorable for flying kites..
To participate, you must register before noon and join one of the teams. Exactly at 12 o'clock the main action begins. Kids of all ages, under the guidance of instructors, launch colorful kites into the sky, which they made themselves.
And at the end of the day, all tired but very happy participants sit down at a common table, enjoy seafood delicacies, vegetables and fruits. Music and dance are also an indispensable attribute of the festival.
Fireworks Festival
The colorful event is traditionally held in mid-March. Fireworks in the country are a very rare event, so a huge number of residents are going to admire the night sky, painted with all the colors of the rainbow.
Photos