Coat of arms of Malawi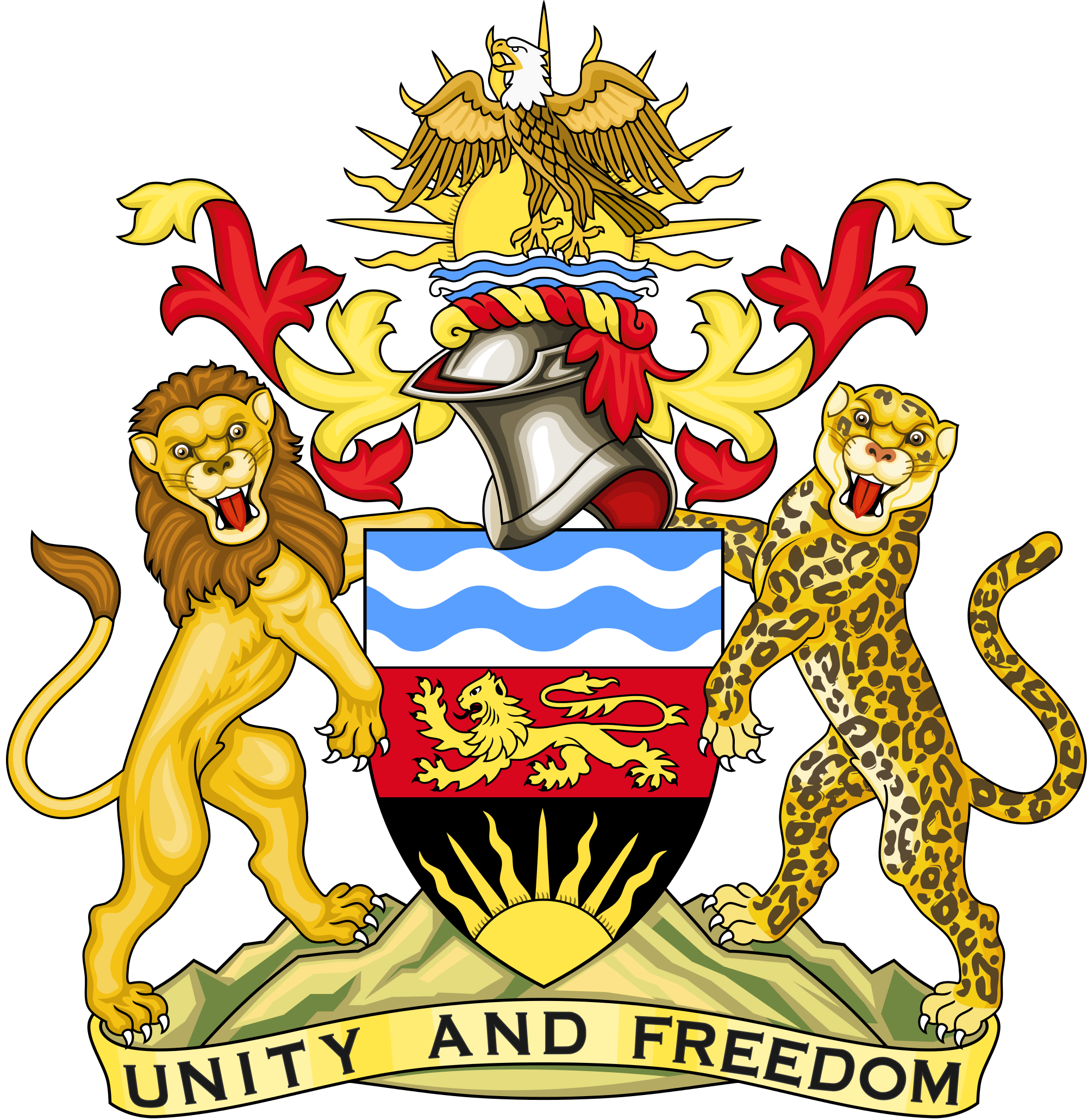 Many African states became independent only in the middle of the twentieth century, before that they had to exist as colonies of the great European powers. But even after gaining freedom, the countries of the black continent for many years were guided by the powerful. The coat of arms of Malawi acts as an echo of European heraldic traditions.
And this is an interesting fact, since the official emblem of this East African country contains symbols that in no way can be attributed to either the history of Malawi or its modern existence..
Strict flag and bright coat of arms
The difference between these main symbols of Malawi is noticeable at first glance. The national flag has a laconic composition and very restrained colors - green, red, black. There is an image of a rising red sun on a black background..
In contrast to the flag, the coat of arms of Malawi surprises with its cheerfulness, rich color palette, carefully painted details. We can say that the authors of the sketch, on the one hand, relied on a serious scientific base and the basic laws of heraldry, on the other hand, they painted the coat of arms with love and mood.
Coat of arms composition
In the main official symbol of the Republic of Malawi, you can see the elements that are present on many European coats of arms, including:
a shield divided into horizontal fields;
supporters in the form of traditional predators;
tournament helmet with outline and windbreak;
the golden rising sun and the screamer eagle topping the composition;
Mount Mulanier at the base of the coat of arms;
tape with the motto of the state.
An analysis of the components of the coat of arms shows that ancient European symbols were used. Some of them (shield, helmet, windbreak) are shown in the traditional form, the other part of the elements (shield holders lion and leopard, screamer eagle) reflect the mentality of the indigenous people.
The color palette is quite rich, there are both pure tones - white, blue, red, black, and shades. For example, Mount Mulanier is shown through a combination of different shades of green and brown, predatory animals are also clearly drawn..
The lion and leopard, acting as supporters, are depicted in a very naturalistic way. This applies to both color and compositional construction. Each of the predators is depicted standing confidently on its hind legs, with a formidable tail set aside and a bared mouth. Another predatory animal is present on the shield, in its central part. But this lion is depicted in the best traditions of European heraldry..
Photos